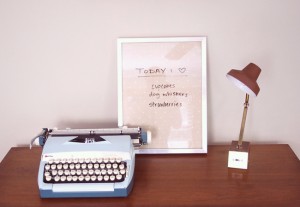 Last night I was reading all of the blogs I subscribe to. I consider my blog subscriptions my after bed time (for the kids) reading. I came across an absolutely BRILLIANT idea from Paper n Stitch The Blog. It's called the Double Duty Dry Erase Board.  Seeing this Tutorial was one of those moments I could not help saying to myself "Shut the Front Door."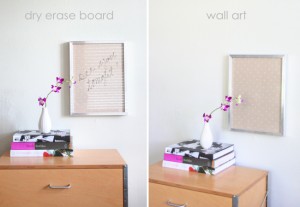 For all of you sewers out there think of those beautiful scraps you can't get rid of because they are just too beautiful to just toss, and now they have a purpose.  Since I read the post yesterday I cannot stop thinking about what size frame I should buy, or which fabric to use.
The steps are so easy I could see someone starting and finishing this in about 30 minutes.
Comments
comments