Been around the web this week and have seen some pretty fantastic ideas so without further ado.
A.Y. Daring of GearFire had the idea of a DIY Filofax Personal Organizer.  I have to confess that within my craziness of organization I have a love for organizers that is a little compulsive.  I know that it won't surprise you to hear this, but when I stumbled upon this post I actually started my list of things to buy to make my own and then stopped myself.  Do I really need another organizer?  Don't answer that.  Why not just make your own and enjoy making it your own way?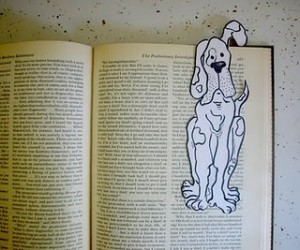 We Wilsons touched a cord when I saw this Mark My Words project.  I love to read and my kids love to read, so these book marks are fantastic.  The ingenious one is the dog ear bookmark.  Head over there so you can see what I mean.  I am one who hates when people dog ear a book, it feels like you are defiling the book.  This book mark is a great way to re-invent the dog ear.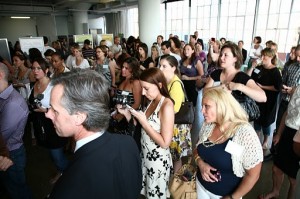 Martha Stewart's The Craft Dept blog posted Around Town: Bloggers Night Out and of course I couldn't help but link to it because I WAS THERE!!!!  It was so awesome to be in the area of greatness.  I was in the Omnimedia offices.  I saw one of Martha's kitchens.  Yes you read that right one of meaning she has seven total.  I got to see so many great things and enjoy some great drinks and food.  Did I mention Martha Stewart herself spoke to us?  If you look at picture #15 you can see me (the picture above is the picture that is from their blog).  I'm in the back in a lavendar dress.  Being there was one of the highlights of my weekend because I am such a lover of all crafts.  I own every Martha Stewart book.  Thanks to Martha and her Blogging Department for a fantastic evening.
I leave on that note and will see you next week.
Comments
comments