I wanted to make some easily accessible containers for my kids to have their various art supplies in.  I went to Home Depot and bought quart size paint cans in order to paint them.  Doesn't that sound weird?  Buying paint cans to paint them.  Sorry back to my project…I got lime green spray paint and tintable chalkboard paint in deep teal.
It starts with spray paint.  I chose a very vibrant lime green.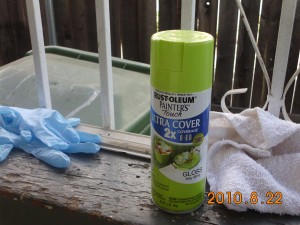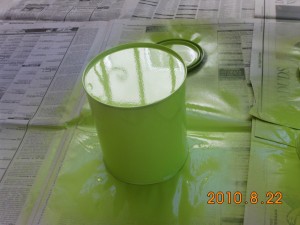 After 2 coats of spray paint and 24 hours I used painters tape to make a 1″ band around the paint can in the middle.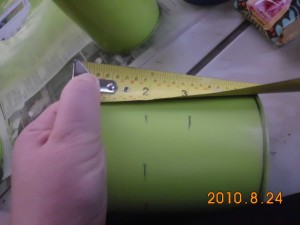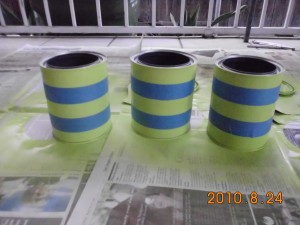 Once that was done I opened and stirred my tintable chalkboard paint in deep teal.  (Sorry for my foot in the pics.)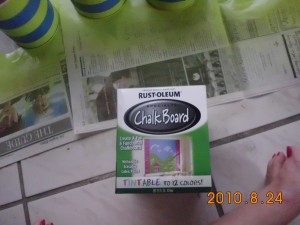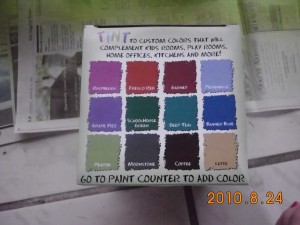 The instructions say that you may need 3 coats of it.  I decided after reading that I would put the 3 coats because the green is quite vibrant and I'll need to cover it well.  I would say that if I didn't have such a vibrant color underneath I would have been able to do 2 coats.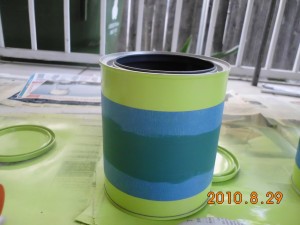 In the end when I peeled off of the painters tape it wasn't perfect, but it has a rustic look to it.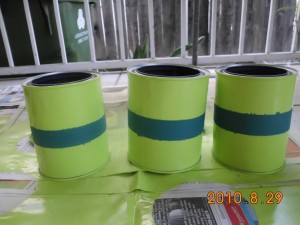 When I showed the boys their new art storage cans they were so excited.  It was so cute watching them scramble to figure out what to put in each of them.  We spent about 15 mins deciding, and in the end not only was I pleased but they were too.  The great thing about the chalkboard stripe is that we can change what is in each can and re-label them easily.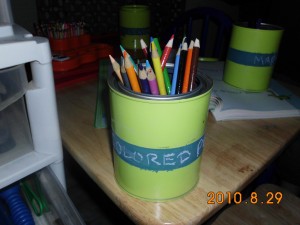 Maybe these will inspire them to keep their supplies where they belong.  A mom can dream right?
Comments
comments