I did it!  I put myself out there.  I put out an APB on SITS Girls Forum for friends.  I wanted to have some people to call my posse.  I had 1 or 2 already, but I'm selfish and I want more.  I got an e-mail from Sara of
Sara's Organized Chaos
[and her quest for world domination] (also known as Strand Update).  I knew just from the name of her blog we were MFEO (made for each other).  Turns out she's a wonderful crafter.  We really are made for each other.  She has a fantastic sense of humor, great blog and her crafts are awesome.  She even sells them on Etsy as
Scrapin Sara's Gifts
.  Sara has agreed to do a monthly craft for all of the Fashionably Organized readers.  I'm so excited to share with you her first tutorial: Treat Bags.
Hi everyone!
First off, I want to thank Candice for giving me the opportunity to wow you with my crafty prowess. OK, so maybe I don't really have that but I do have a few tricks up my sleeve that are going to easy. Anybody can do these. All of the projects I'm going to bring you are not going to break your budget- most of them you can do for under $5!
This month I'm going to show you how to make treat bags. Although my bags are for Halloween (which is nice to do because then I don't eat all of the candy I buy for trick or treaters- fill these bags when you buy the candy and your thighs will thank you on November 1) you can make these for any occasion.
Treat Bag Tutorial
Supplies needed:
1 – 12×12 pattern paper of any theme you choose
Ruler
Paper Trimmer
Stickers, stamps, or any embellishment to match your paper
Adhesive (only if you are using ribbon and not tying it)
Ribbon (optional)
Stapler
Clear cellophane bags (found in the cake decorating aisle at Michaels. Or you could even use Zip-loc bags but the measurements will be different)
Step One:
Gather all of your supplies. Use your paper trimmer to cut your 12×12 piece of paper into 4 x 4.25 squares.  This will give you six toppers and you'll have a left over strip of paper that you can use for another project . Before you cut your paper make sure you measure the cellophane bag you are using! Some bags are different sizes. I like to have a 2 inch topper (you're cutting 4 inches because you need to fold it in half) but you can always make yours larger if you want.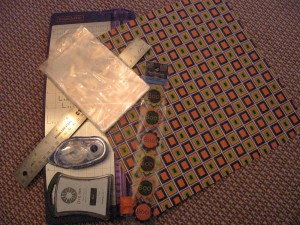 Step Two:
Fold your squares in half. If you want to ink your edges with a stamp pad do that now.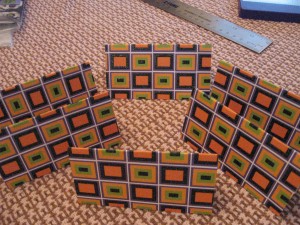 Step Three:
I like to put ribbon on mine so that my embellishment has something to "sit on" so it doesn't blend into the paper, but this is optional. I use my adhesive to adhere it to the topper, but you could tie it on as well, it's up to you.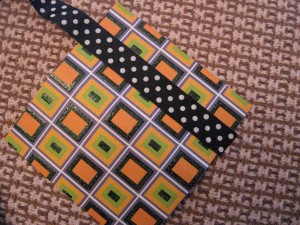 Step Four:
Add your embellishment. In this set I'm using a set of stickers that were only $1 at Michaels which makes this a cheap project. Other things you could use is a tag, a stamp, or just ribbon.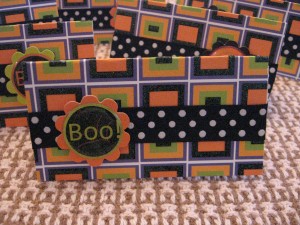 After that, you'll want to fill your bags, slide your topper on top (the bag top will go between your fold) and staple on each side (two staples should be sufficient, but add more if you want). You could also sew it together if you can do that but I can't sew to save my life.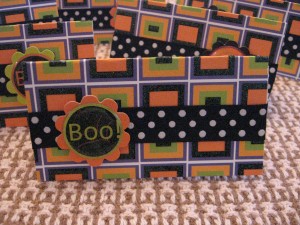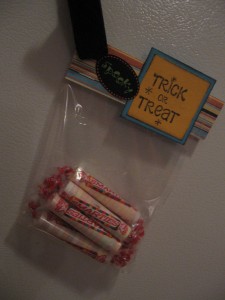 These are SUPER easy to do and you can get a lot done in a short amount of time. I've customized these for everything: to hold stocking stuffer candy, birthday party favors, Valentine's treats, classroom treats, etc. And get your kids involved- if you use plain cardstock they could draw pictures on it, write their name, or they could even put these together with your help.
But in the event that you like them, just don't want to make them or don't have time- head over to my shop Scrapin Sara, and you can purchase what I have there or email me at: [email protected] and I can make a custom set for you.
Comments
comments