I can't believe how I've neglected my beloved Wednesday DIY roundup.  I have to be honest even if there aren't a lot of you who read this, I love finding these fantastic projects all around the internet.  I feel like I learn so much from so many other creative people.  Check these out they are so much fun even if you don't make them.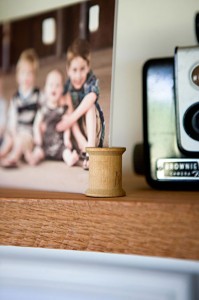 Ashley Campbell posted on PetaPixel the cutest easiest photo holder out of wooden thread spools.  Please believe me that when you see this tutorial you will say to yourself that you can do that.  Even those who do not feel crafty at all can do this fantastically cute simple photo holder.  Let's be honest who doesn't need another cute photo holder?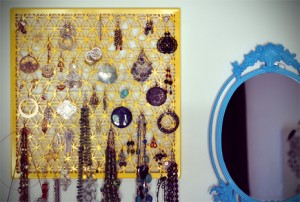 I'm in the midst of making a jewelry holder (I will be sharing as soon as it's done) so of course when I saw Chris Gardner's How To: Make a Jewelry Organizer From a Second Hand Table on Curbly I was intrigued.  I love a project that upcycles, and frankly this extremely easy upcycle is a fantastic idea.  Not only that it really is beautiful.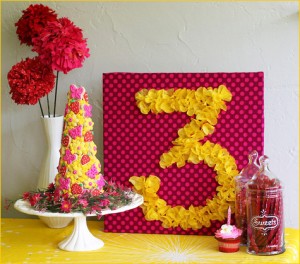 I don't really know why I clicked on the DIY: Tissue Number Birthday Sign on Hostess With The Mostess, but as soon as I did I knew that I was going to make this for my daughter's 2nd birthday in February.  Yes, I am already planning her birthday.  It looks like it will take some time for me to make, but it's so stinkin' adorable I'm going to have to start doing it in December.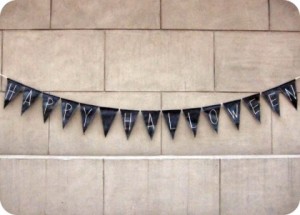 I'm a lover of chalkboard paint and fabric.  Kristin St. Clair of Martha Stewart's The Crafts Dept posted Chalkboard Flag Banner and I love the idea.  You'll never have to buy another holiday banner.  You can just reuse this one for everything.  It's super cute and will look so original at any party.
Comments
comments