Several months ago I decided that I needed to give my make-up a major overhaul so of course I go across the street from my office to make-up mecca or 1 of my favorite stores ever: Sephora. 

I walked up to the check out counter and said I needed to find someone who is good with foundation.  One woman immediately said I'll help you.  She turned out to be the west coast district make-up trainer for Sephora.   She introduced me to a natural make-up made in Greece.  It was called Korres Natural Make-up.  For more information you can look at the Korres website.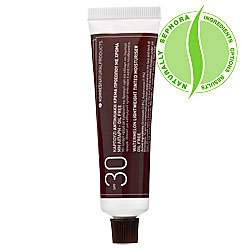 It's been 3 months since I started using it and I love it.  I have the tintend moisturizer in Light Sand which quite honestly has fantastic coverage color wise.  It feels great and has that slight wet look that makes you look refreshed  It is made with watermelon which I learned is a natural astringent.  I have extremely oily skin and actually suffer from adult acne.  I am very leary about trying new things that might make me break out and this tinted moisturizer absolutely does not.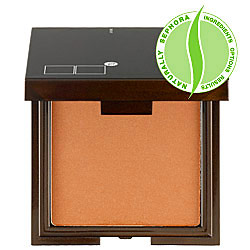 I have the Bronzer, which for a very light skined woman like me, is hard to get because they all make me look orange. 
The blush in Natural is so nice because it gives me the look of having my face "warmed up" withough looking like I'm a clown with rosy cheeks.
The lip treatment in Pomegranate is a wonderful light color and makes my lips feel soft.  It is in the front pocket of my purse with my phone so I can put it on like lip balm any time I need to.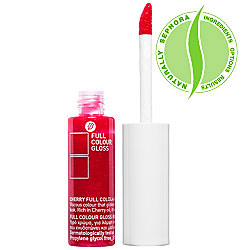 I have 3 of their lip glosses and have gotten so many compliments wearing each and every one of them.  They don't go on gooey like some lip glosses can and they actually last a long time.  Both of those are huge factors for me.  I hate gooey.  It doesn't endeer me to a lip gloss it actually makes me run the other way.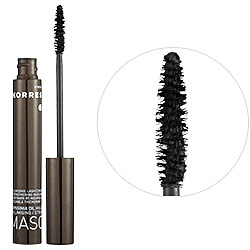 I have long lashes I admit it, but they are blond tipped which means I have to wear mascara and I always get volumizing mascara.  Imagine my delight when I realized they had a mascara that was all natural.  However, I have tried natural mascaras in the past and have found them lackluster.  The Volumizing Mascara is anything but that.  It really does volumize.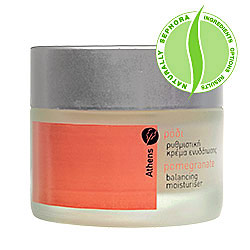 The last 2 items I want to discuss with you is their White Tea Gel Cleanser and Pomegranate Balancing moisturizer.  As I said above my oily-adult acne skin is something I worry about regularly.  I was very skeptical trying these items even at the encouragement of the saleslady.  I took samples because I was sure they weren't going to work for me.  Guess what they did.  I love the clean feeling after washing my face and love how the moisturizer soaks in quickly and doesn't leave my skin greasy.
The whole time I was sitting on the stool testing make-up with this wonderful woman I was thinking I would never be able to afford this make-up.  It was going to be $60 for the tinted moisturizer I was sure of it.  I was pleasently surprised to have it be affordable.  I will recommend the Bronze & Protect Trio.  It is a great value of $29.50 for the products you receive.
I was given no compensation for this review, and purchased these products myself.  The above are my own opinions swayed only by my inner fashionista.  However, if anyone knows a representative from Korres please feel free to send them my way.
Comments
comments