My wonderful DIY guru Tammy of Life is Not Just Paper and Glue has sent me a wonderful tutorial to share with my Fashionably Organized readers.  I promise you will not be disappointed by this wonderful project.  Want to see more of her beautiful talent check out her PK Glitz site and her Dixie Pieces (now you see why she is a DIY goddess).
Supplies: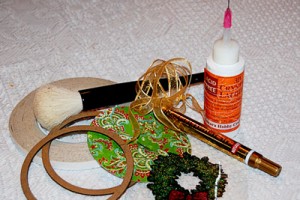 Glitter: (P K Glitz)
Art Acetate (P K Glitz)
2 Large Chipboard Rings (P K Glitz)
Sticky Tape: 3/8" (P K Glitz)
Goat Hair brush
3-D Crystal Lacquer (Sakura)
4" circle single sided patterned paper
Gold Pen (Krylon)
3 – 4 inches of ribbon
1.Kill the outside and inside edges of the chipboard circles with a colored pen.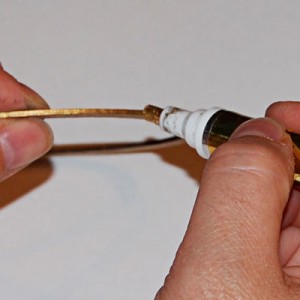 2.Pleat 3/8" Sticky Tape around one side of each of the two chipboard circles.

3. When the Sticky Tape is around the circle, press down on the sides to secure.
Optional: Use a brayer to roll over the top to smooth down the Sticky Tape and secure.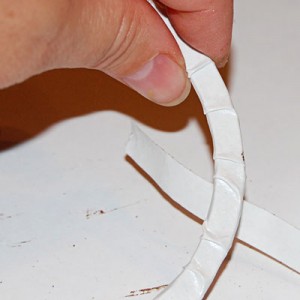 4. Remove a portion of the Sticky Tape cover and pour Gilded Ivory over the circle. Brush off excess. Note: Make sure both circles are completely covered before moving on to the next step.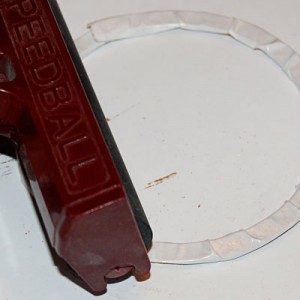 5. On the white side of your circle, place a narrow bead of lacquer along outside edge.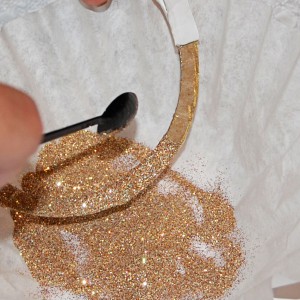 6. Center the acetate on the circle. Cut away excess acetate.
7. Put a line of lacquer around the backside of one of the circles.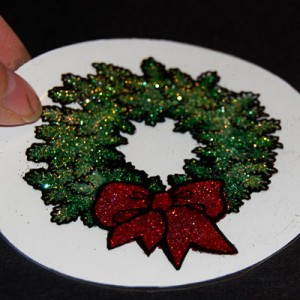 8.Lay the circle over the top of the acetate.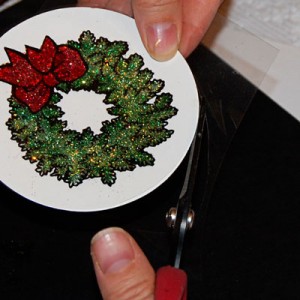 9. Turn over and add press down to make sure the acetate is attached to the circle.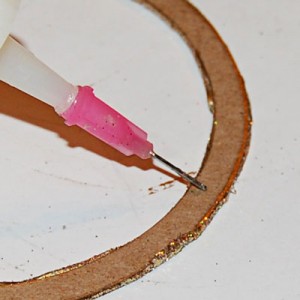 10. Add a small dot of glue to the backside of the second circle.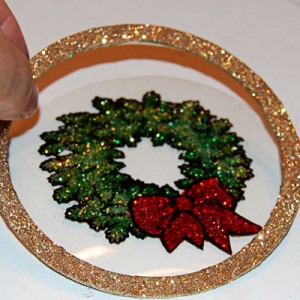 11.Attach the loop of ribbon to the glue. Add a line of glue around the circle before continuing to the next step.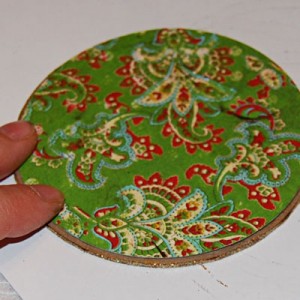 12. With the loop at the top, place your finished acetate on to the last circle.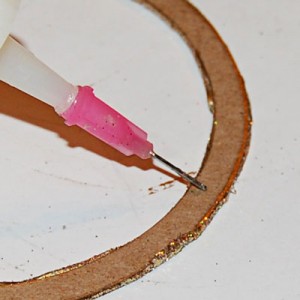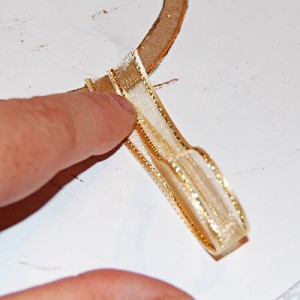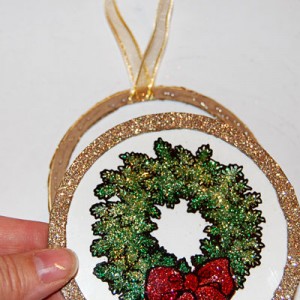 13. Add clothespins to hold the circle together until it is completely dry. If you don't have clothespins you may want to place it under a book. This should only take about 10 minutes to dry – depending on the humidity.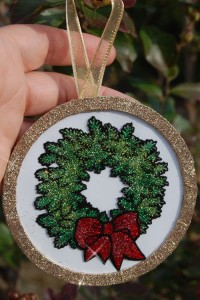 Here's a .pdf version of the directions for you to print (available for 1 month only).
Thank you to Tammy for the beautiful tutorial.  I hope you are able to make this beautiful ornament for your tree.
Comments
comments