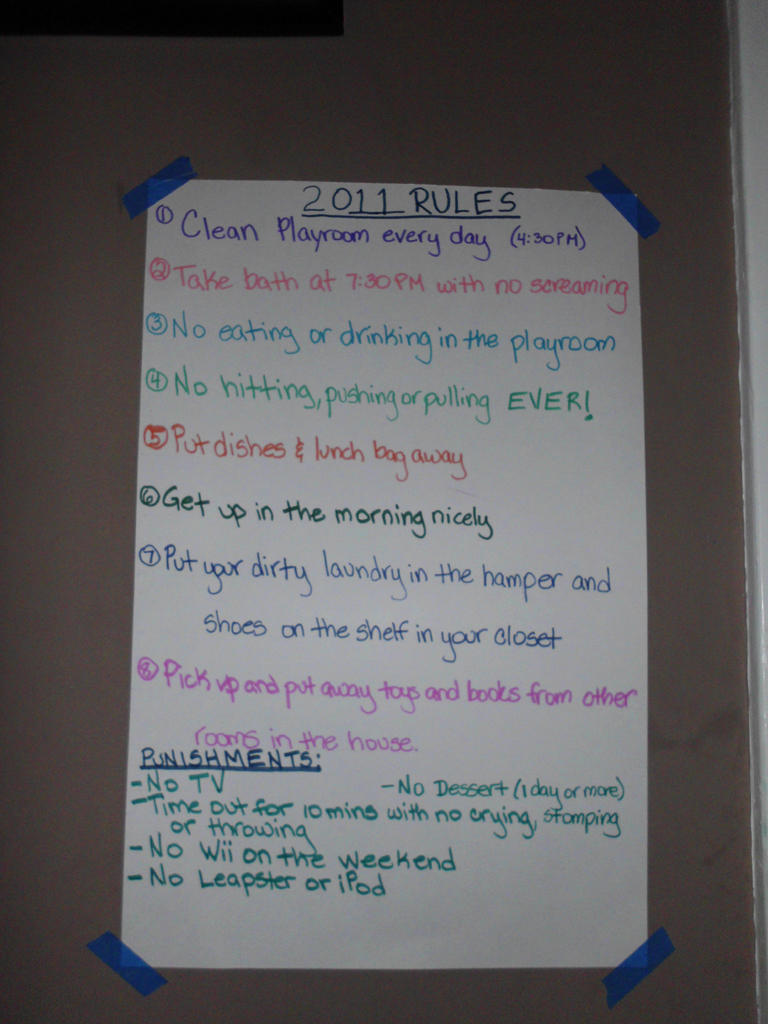 Last Friday I posted my Vision Board 2011.  Part of my vision was to create rules for the kids.  I would like to be more consistent with the boys as far as discipline goes.  While there are rules in our house, I can't say I'm great at enforcing them as far consequences are concerned.
I sat them down tonight with a pad and pen with the boys and R to create rules for the kids.  Since A who is 23 mo is unable to voice an opinion about the rules at this time it was the four of us making rules.  We even talked about the consequences for not following the rules.  The boys took turns coming up with rules while R and I fine tuned them.
Once we were done I pulled out J's markers,ruler,pencil, eraser and poster board.  I put the rules for the kids we had all come up with together on the poster board and put it up in the hallway.  I know that E can't read, but I do really believe that the fact that they are there is a reminder to him that we created rules.
I really believe that because the boys had a hand in making these rules they feel empowered and part of the process.  I know that our home is not a democracy by any means and that at the end of the day R and I make the rules for the kids.  Who knows maybe I'll even be accountable for enforcing the rules.
Comments
comments