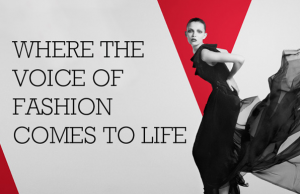 The biggest fashion trade show held in Las Vegas known as WWDMAGIC has partnered with Teen Vogue to bring both well known fashion bloggers and new up-and-coming fashion bloggers together at the conference. 
The 30 bloggers chosen will be participating in reporting on trends, brands at much more which will be compiled and found on www.WWDMAGIC.tumblr.com.
The bloggers will be participating in blogging panels, brand interviews as well as sharing their photos and meetings with the hottest brands.  This will be shared with check-ins on Whrrl.  If you are on Whrrl you'll be able to locate your favorite bloggers within the conference.
The blogger lounge will be Teen Vogue's launch of thier own personal style blogger network.
Of the 30 bloggers chosen I/Fashionably Organized have been chosen to be part of the blogging team.  Teen Vogue is sponsoring my attendance to WWDMAGIC.  In the coming weeks I will be posting about my preparations to go to the conference in order for all of you to be a part of this magnificent event. 
I'll be sending out questions here regarding things I would like your input on, so I can report back to you while at WWDMAGIC.
In order to see the schedule of events during the conference you can go to FashionablyMarketing.me.  In addition Teen Vogue is giving away 1 pass to WWDMAGIC, located here (go enter).
I remember being a kid and dreaming that one day I'd be stuck in Toys R Us and no one realizes they close the store with me still in it.  I get to play with all of the toys.  Attending WWDMAGIC is my dream coming true being in a conference hall with 1,300 fashion brands.
Comments
comments