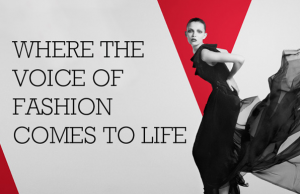 Originally I was supposed to post on Fashion Friday about my #1 Fashion Icon, but instead I thought I'd post about what is foremost on my mind as far as fashion goes…
How do you keep it real when you go to a large fashion conference without feeling like a small fish in a large pond? You stay true to yourself and hope you come across as simply YOU. I am going to #WWDMAGIC on Sunday and my intention is to do what I know, and not step off a large bridge and fall on my face. I know when I stay true that comes across as more authentic to you.
Let's segway to my fashion story. The story of my love of fashion. My mother realized very early on that I loved pretty things. To fully potty train me she drove to Beverly Hills, spent an astronomical amount of money on panties, all because it was the only store that had pretty panties small enough for a 12 mo old. Yes you read that right. Once she put them on me I was potty trained. How is that possible you may ask? It's because I never wanted my pretty panties to get dirty. In fact even to this day I hate getting my clothes dirty. It really upsets me to stain my clothes because I love them.
Why tell you this story?
I want you to understand that my love for all things fashion related was/is something within me. It isn't something I learned it isn't something I wanted to aspire to, it's just always been there. This love and appreciation for fashion is why I am so excited to share everything with you guys while I'm at @WWDMAGIC.
While I'm there feel free to ask questions about fashion trends.
While I'm Las Vegas I'll be posting here, Twitter, Whrrl and Tumblr. I hope if you check me out, and that I'm able to help you find the right fashion for you this spring.
Comments
comments