And the Oscar goes to…
Here we are the next day and we're all talking about what they wore, so I won't bore you I'll just get to the point.
You will notice that of all of my likes there is only ONE black dress. Yeah you read that right. It was color's night to shine, and boy did it deliver. Reds, purples, pinks, even nude and gold showed up last night. I was so happy to see the rainbow of colors that only show you that this spring is going to be nothings short of spectacular when it comes to colors.
I will start with the misses, because honestly, I like to end on a good note.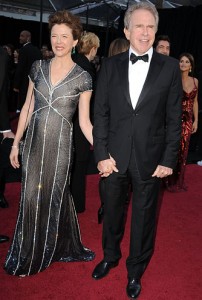 Annette Benning what were you thinking? The only redeeming quality of your whole outfit were your emerald earrings, and frankly I don't think they matched. The stripes cut you all wrong and your hair was less to be desired.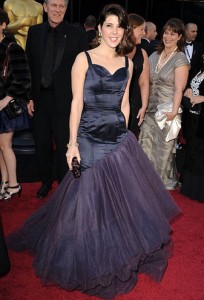 Marissa Tomei oh how I love you and how I hated your dress. The color was great the fit was WRONG. It made you look like you have a belly when I'm sure you do not. Let's just say it did not accentuate your features well.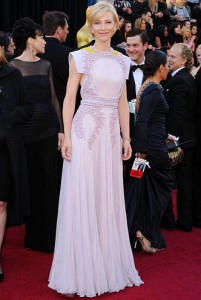 Cate Blanchett I can't figure out how you can make your hair look so fabulous and your dress so bad. I mean really bad. I mean so bad that looking at it actually hurt my eyes. The yellow stripes killed me. You usually hit the nail on the head, I'm honestly perplexed by the whole thing.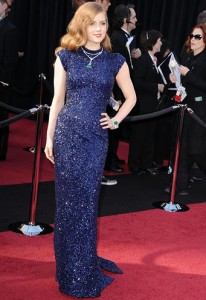 Another dress of color was the beautiful navy stunner that Amy Adams wore. It ends there: the color. The sheath was too high on her neck and the jewels didn't even match. Her hair looked alright, but it was hard to look at it when your dress was all wrong.
 The youger set ladies really represented last night. They looked classy and age appropriate.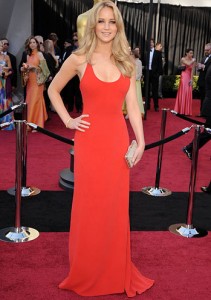 Jennifer Lawerence's red dress makes her look statuesque, but I'll be honest the hair is what did it for me. She really hit the nail on the head with that one.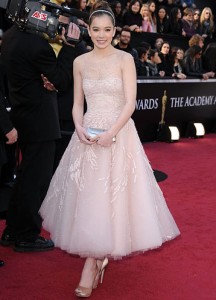 The other young lady that stands out to me is Hailee Steinfeld. She looked like a little princes with that beautiful diamond headband. Kudos to her stylist for making this 14-year old girl, look like a beautifully dressed up 14-year old girl.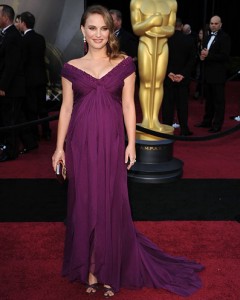 There was a lot of buzz about what was Natalie going to wear being that she's pregnant, and she did a really nice job. I personally think her make-up artists did a fantastic job bringing out her pregnancy glow.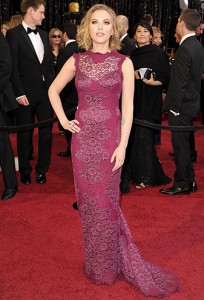 Color was the queen tonight and Scarlett represented it very well. Her lace dress that looked like it had been hand dyed was not only gorgeous on it's own, but the lines on her only made her sexiness even sexier, if that's at all possible.
My absolute faves are as follows (in no particular order):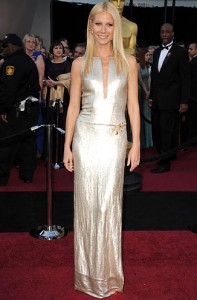 Gwyneth Paltrow. I mean. OH.MY.GOD! Her gold dress was show stopping. As always Calvin Klein did her proud.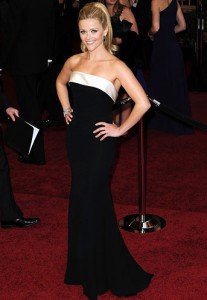 Reese Witherspoon. Could you be any more gorgeous? Last night in your black and white trim va va voom dress, with that hair, can only be reminiscent of the 50's starlet. Lady, you never cease to amaze me on how you can just bring all of the old Hollywood feel to today's red carpet.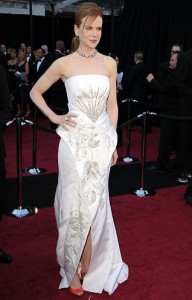 Nicole Kidman your white beaded dress was unbelievable.  Your dress made every beautiful attribute of yours stand out. I didn't see your movie, but believe me after last night's look I am getting it as soon as possible. One more thing: orange shoes = BRILLLIANT.
Melissa Leo may have won an Oscar last night, but she was truly statuesque. Her gorgeous lace dress was so lady-like yet avant garde. Ms. Leo you did yourself proud.
I will end with this final thought: Anne Hathaway you rocked it last night. Don't let anyone tell you differently. On top of your bubbly personality every.single.dress you wore was stunning. There was no dress more beautiful then the last. Yay for you for being one of the few parts of last night's Oscars worth watching.
What were your hits or misses? Do you agree or disagree with my thoughts? I love to hash out red carpet looks so tell me your thoughts.
Comments
comments