To continue my post from earlier today I will recount the some of the great accessories I saw today.
This bag is something I just fell.in.love.with! This is Desigual's (@DesigualUSA) fall line. What I saw most in their line is the mix of medium and texture together with vibrant colors.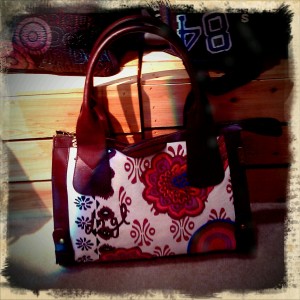 I stopped by the Harvery's Seatbelt Bag (@seatbeltbags) booth and all of the new stuff had me drooling. The new black Stella bag is absolutely gorgeous.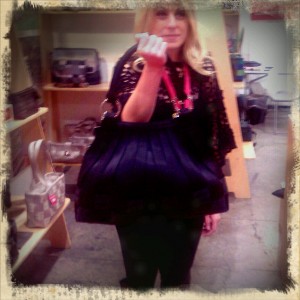 How about the ruffle bag?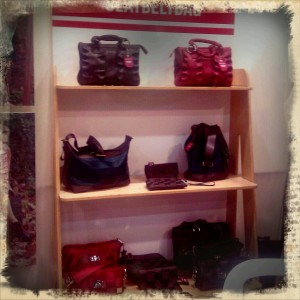 Honestly I don't know what was better at Tolani the amazing scarfs or the fun loving gentleman Alka who put himself through wearing a hot pink scarf and taking a picture with me? I will say though the scarfs were so beautiful that I really didn't know what which one I liked the most and given the multitude of scarves I saw today that trend is not going away.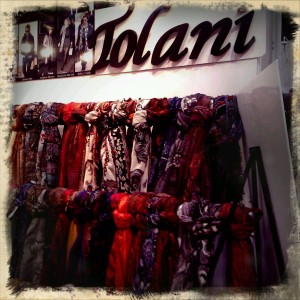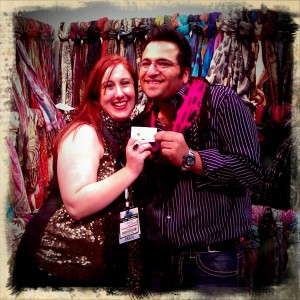 Well as I said my feet are hurting, but I promise that I have so much more to share tomorrow, and of course there's everything I will see tomorrow…
I'll leave you with a picture of me in this kick butt lounge chair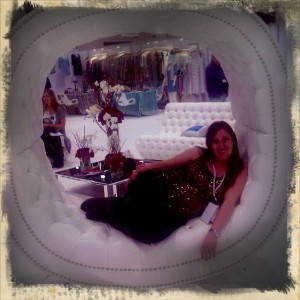 Comments
comments