Another day and more fashion to see. It's safe to say that I am currently having thoughts on the Magic of fashion.
I've seen a lot of cinched waists like the dresses from Angel Eye.
Nick & Mo's beautiful ethereal lace dress is a new spin on mixing different fabrics to make a beautiful dress. While I wouldn't be able to wear this while I'm at my current weight this dress is a good incentive to get back to pre-baby weight.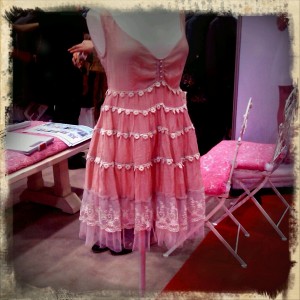 These Judith March dresses have a vintage feel to them and the fabrics cannot be properly seen in photographs.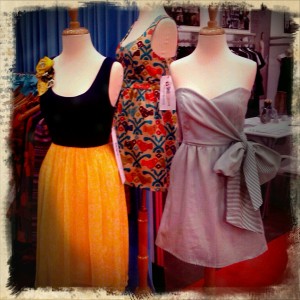 I met Daniela, the daughter of the owner of XCVI (@XCVI) and immediately connected with her. I  felt the passion for their beautiful collection eminating from her. Each piece of their clothing have detailing like nothing I've ever seen. XCVI's motto, fashion you can live with, is the best description I can think of for this collection. If you're wondering what XCVI stands for then let me explain it to you. It is the roman numerals for 96. 1996 was the year XCVI was born. My final thought about XCVI is that their clothing is truly made with every woman's body type in mind.
This top is not only beautiful and would be flattering on every woman the fabric is so soft I would love to make sheets out of the fabric so I can sleep on that kind of softness.
There's more to come from day 2. Here's some hair bling I got from Cailyn mineral make-up.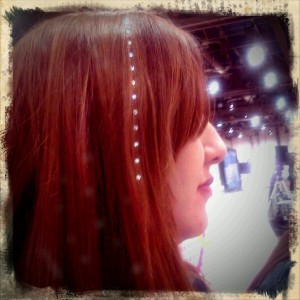 Comments
comments