Making these hand embroidered onsies, I affectionately call a little birdie told me, was a labor of love. My cousin is having her first baby, and it's a girl. I'm so excited because growing up she was the closest I had to a sister.
All of the patterns are from Etsy shop revi1001.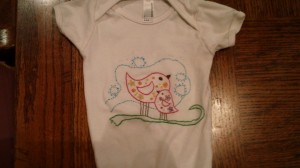 This Mom and Birdie pattern was made for this special occassion. I couldn't resist doing this one for her as I truly do see the two of them being like birdies.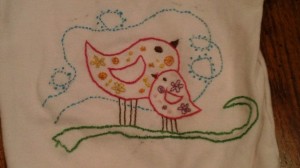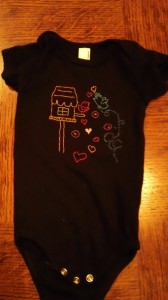 I picked the Hello Sweetheart to represent my cousin and her husband. It is a known fact that he is infinitely more excited about the arrival of this baby then anyone else. He wanted a little girl so badly, that I couldn't resist showing how their love made the baby girl he always wanted.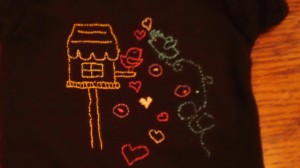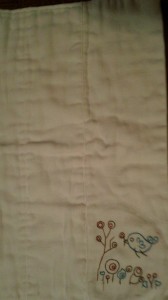 My cousin's best friend (since they were 3) is also having a baby due 2 weeks before her. She was hosting my cousin's shower this past weekend so I wanted to make her something. I embroidered a burp cloth for her with the Brand New Day pattern. I used as many neutral colors as I could, because she doesn't know what she's having.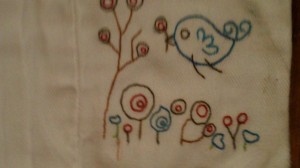 This month is going to be a mad dash to get so many embroidery projects done, so stay tuned.
Comments
comments