I've had people compliment me on furniture pieces in my house, and when I tell them it was a piece of furniture that I had refinished, they cannot believe I would do that, let alone do it well.
The truth is that anyone can do it. Refinishing furniture is not something you need expertise in. When we bought our new house I was on the prowl for great pieces of furniture that I could refinish. We just didn't have the money for brand new stuff.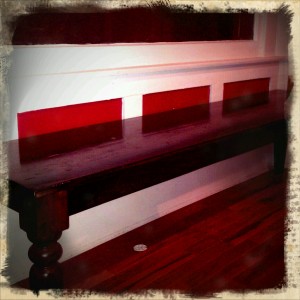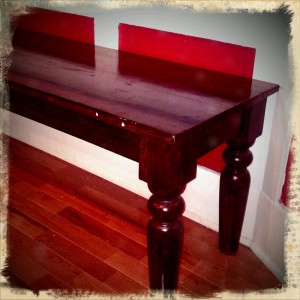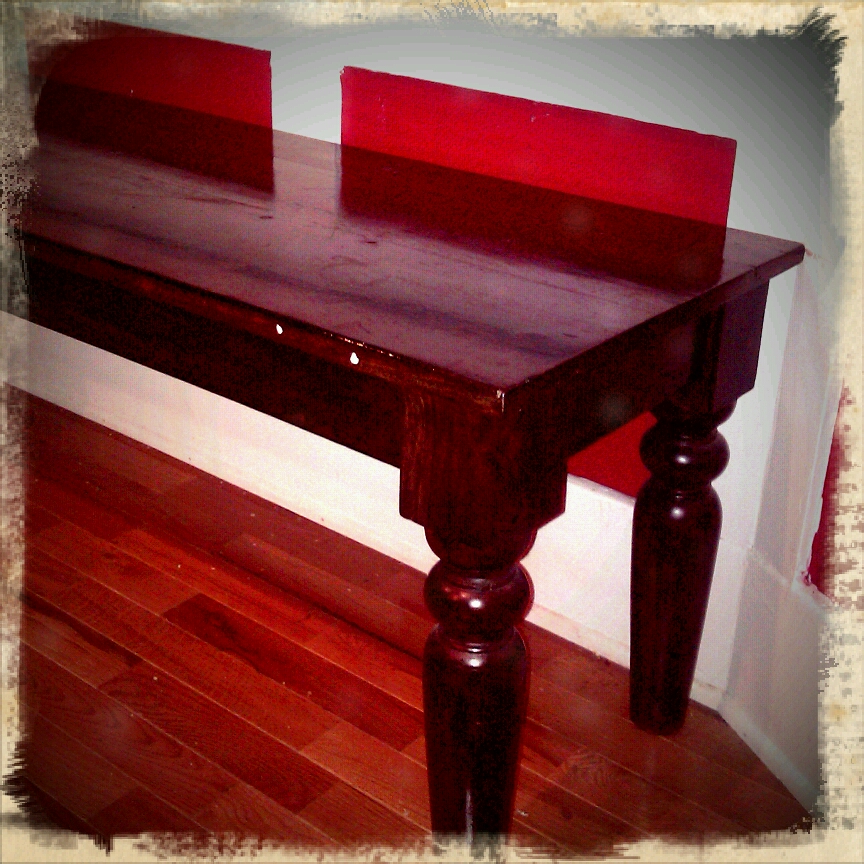 The actual bench is a darker more black color, but I can't seem to catch the color correctly in a picture.
I found this bench at an auction and I got it for $25. It was the wrong color finish, but made from really amazing wood. The DIY girl that I am went into overdrive. By the time I got that bench into my dad's car I already knew what color stain I wanted to use.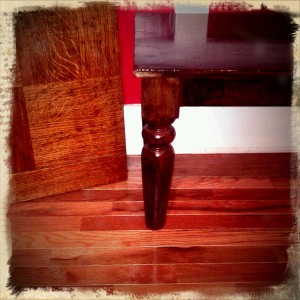 In every furniture refinish you have to have very few items to make it work. Here are the basics:
two different grades of sand paper. You need one to strip the old finish and one to smooth the wood after stripping
paint thinner
gloves (make sure they are gloves that can withstand thinner otherwise they will disintegrate)
rags
paint brush
stain color
polyurethane
The paint thinner is needed to clean the wood and paint brush(es). It is always really important to clean the wood for both sanding and after sanding for staining.
Staining should be done in layers. In other words don't put too much on the first coat. Staining should be done in coats much like you would painting. In doing it in coats you are layering in order to reach the desired color. It's important in staining to wipe each layer off so that it soaks in quite quickly.
Make sure to follow the directions on the stain as to how long to wait to dry. Once you've reached the desired color allow it to dry at least 24 hours and then put the polyurethane coat on so that you get the high gloss finish you desire. You may have to do 2 coats of polyurethane.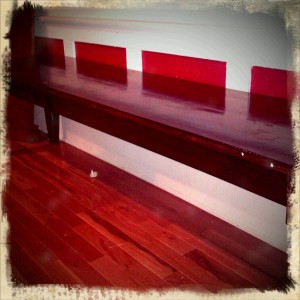 Tip: if you do not find the color stain you'd like you can mix colors to get your desired shade. Do not settle. The above color in my bench was actually a mix of an ebony stain and a cherry wood stain. I mixed until I got the color above.
Do you have a DIY project or tips on doing DIY projects to share? Make sure to link-up below.
Comments
comments