If you are looking for comfortable shoes you must try YOU by Crocs. Did I mention that they are super cute too? These shoes will make your feet say thank you.
I think for most of my adult life I have been looking for cute comfortable shoes. My husband constantly asks me why I would wear a pair of shoes that are uncomfortable, and my answer has always been "because they are cute."
Until now…
I tried the new YOU by Crocs (@YOUbycrocs), and I can say unequivocally that they really are cute comfortable shoes. Honestly, no one would even guess that the shoes are by Crocs, because this line is meant for the Fashionista.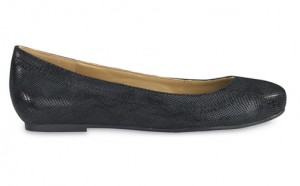 The padding inside of the shoes is so comfortable that I swear I could walk in their high heels all day long. The styles are magnificent. I own 2 pairs, the Lolasita in black, and the Tarshie in black.
I could replace most of my heels with YOU by Crocs, because I have finally found the golden ticket.
I received these shoes while attending WWDMAGIC. The opinion above is my own swayed only by my inner Fashionista.
Comments
comments