Welcome to BlogMania 2011 where 62 blogs have come together to giveaway a total of $13,000+ in prizes sponsored by fantastic companies all around the world. Each blogger could choose a theme for the giveaway items on their blog. My theme is all things office/organization.
For the next 3 days you can go to any, or all, of the blogs listed in the linky below, and enter to win the fabulous giveaway items you see on each site. Each site has a different way to enter, but in the end you could win from multiple blogs just for stopping by and entering.
Without further ado allow me to introduce you to the sponsors, and items they are generously offering to one lucky winner. Let the party begin!
My Hello Designs (@myhellodesigns) creates fantastic customizable birth announcements and party invitations. You will receive a $15 gift certificate to her shop. You can also visit My Hello Designs Facebook page. Bonus: she's also a fellow Blogmania blogger, so you can go over and enter My Hello Designs giveaway on her site Typical Suburban Family.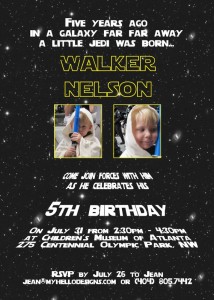 Being Tazim, (@BeingTazim) a fellow Blogmania 2011 blogger as well, is giving away a $50 Gift certificate to be used in her Etsy store Studio Ahimsa. Winner must set up, or have, an Etsy account, and use gift certificate by December 31st 2011. You can check out Studio Ahimsa Facebook page to see all of the up-to-date information on Tazim's Etsy store.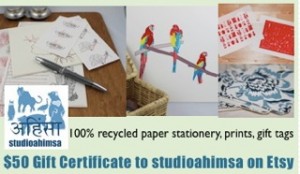 Bradens Grace is giving away a set of 12-Rectangle Chalkboard Labels and 12-Fancy Chalkboard Labels.  Organize and Personalize with Chalkboard Labels.  Turn your storage into personalized storage!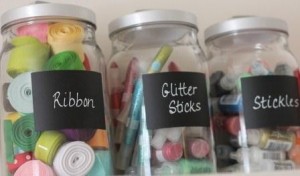 Clever Hands is giving away a standard size Journal Bandolier of your choice. [jour.nal ban.do.lier n.] a strap fitted with small loops for carrying pens, pencils, and other handy tools wrapped around a journal, planner, or other book. Each loop is approximately 1 inch wide and holds the average size pencil or pen securely. The journal bandolier comes in leather, fabric or reclaimed rubber – many colors and prints of fabric are available. The standard size bandolier fits around a Moleskine or similarly sized journal.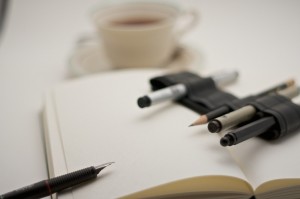 Legacy Studio is giving away one shadow box from their site.  Bursting with color and nature inspired, a bouquet of flowers fills this shelf with beauty. So spacious and versatile, it works in any room. Just fill the removable jar vase with flowers, change them often for a new look, fill the display shelfs, hang your treasures from the black hooks and enjoy your unique creation! It is constructed of 3/4 white pine, measuring a spacious 23″H x 14 3/4″W x 4″D, sanded, painted and sealed with a matte finish. Shown in Mountain Sage and available in 27 additional colors, please indicate your color choice when ordering. The flowers are not included.
Nicole from The Two Savvy Sisters (@TheTwoSavvySisters) is one of my dearest friends, and we are 2 of the 4 hosts for our weekly meme: Buzz on By Thursday. She has a delightful store on Etsy. She is giving a set of Thank You note cards. You can check out The Two Savvy Sisters' Facebook page to see all of the great things Nicole is cooking up.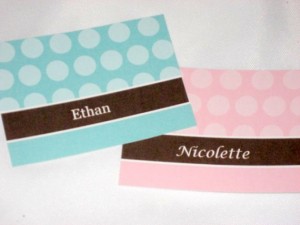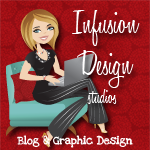 I just had this blog totally re-designed by amazing Jes of Infusion Design Studios (@jeford20), and she's giving away $100 credit toward a WordPress design. Jes' beautiful work will make your blog shiny and sparkly too. You can check out Infusion Design Studios' Facebook page to see what new features in design she's coming up with. Jes is also a Blogmania blogger, and has a great prize in store for you, so go enter.
Are you as addicted as I am to go a good sale? Do you love deal-of-the-day sites? Eversave is giving away $10 credit in you're already existing Eversave account, or create one on the spot to receive the $10 toward your next purchase.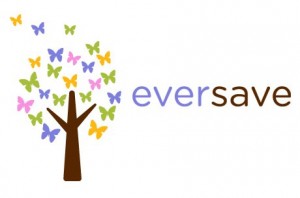 HOW TO ENTER!
In order to enter here you must go to ONE of the sponsors linked stores, and tell me one thing you love in thae store you chose. This giveaway ends April 11th, 11:59 PM EST. This giveaway is open to US residents only. The winner will be chosen at random, and will have 48 hours to respond upon being notified of winning.
For additional entries you can do any or all of the below. Make sure to leave additional comments for each one you do.
1. Follow Fashionably Organized (@FashOrganized), Being Tazim(@BeingTazim), My Hello Designs (@MyHelloDesigns), The Two Savvy Sisters (@TheTwoSavvySisters) and Infusion Design Studios (@jeford20) on Twitter (leave a comment for EACH one you do).
2. Like Fashionably Organized, Typical Suburban Family, Being Tazim, The Two Savvy Sisters and Infusion Design Studios on Facebook (leave a comment for EACH one you do).
3. Hit the re-tweet button below this post, but before you hit post add '#blogmania11' to the end of the tweet (maximum 2 per day).

—————————————————-
Please note that Candice, Fashionably Organized, Blogmania or the Blogmania bloggers are not responsible for sponsors that do not fulfill their prizes. We have represented each sponsor with the expectation they will fulfill their prize and in a timely manner we will contact the sponsor regarding your prize(s). The sponsors, in most cases, are shipping their items to you directly. We will make every effort to assist you obtaining your prize. If there is an issue with a sponsor please notify the blog you won a prize from within 30 days for assistance, after that we may be unable to assist you.
Comments
comments