In the search for a simple gold necklace I came across the Bijoux By Desif Tiny Disc gold necklace on [my beloved] Etsy. I had never really thought of the layered necklace being all one necklace, and was intrigued by the idea.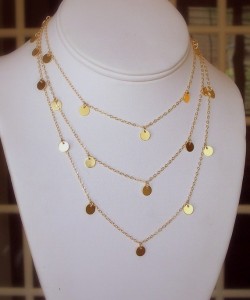 I got the 44″ length, because I liked the idea of the necklace having one long length, and one short length. It also comes in a 28″ and 36″ length. After getting it, I think I'd like to get a 28″ to layer on top of the 44″. I would like to have more layers then the 2 I have going on now.
I've found myself in love with more than the layered necklaces. Like the Leaf Charm necklace. I recently bought my niece her graduation present from there, but I can't share because she might be reading this.
Desi is fantastic to work with, and really sweet. She answered all of my questions super fast, I couldn't believe it. She ships almost immediately, or at least that's how it feels. I think she has a permanent customer in me.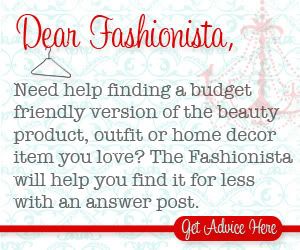 Comments
comments