Last weekend I was running late to my niece's graduation party. I didn't have time to wash my hair as I had earlier intended. While I was at Target buying her present I came across some great products that I had to share to help with your summer hairstyles. If you're anything like me you need to get your hair off of your neck when out and about.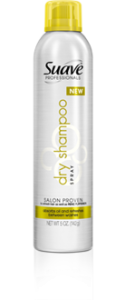 I keep hearing and reading about how great dry shampoo is. I am in love with Suave shampoos and conditioners, because they are inexpensive, smell good and leave my hair soft. I came across the Suave Dry Shampoo ($3.20), and decided it was time to try. I have to tell you I never expected it to be so awesome. Not only did it take the oil right out of my bangs, it also gave my roots volume. I can tell you NO product has ever given me volume. (I have really thick hair, and a lot of it to boot. It so rarely holds curl unless I dispense an entire bottle of super hold hair spray.)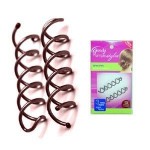 Goody Spin Pins ($6) are supposed to be the answer to ridding yourself of using a whole box of bobby pins to achieve a bun, and a french twist. Each package contains 2 pins with directions on how to use them. I stared at it for a full 5 minutes trying to decide if I wanted to buy 1 or 2 packages. Every single hair accessory that claims it can hold any hair has NEVER been able to hold mine. I decided on 1 package. Can you believe it worked? It takes a total of 3 minutes from beginning to end to make a bun.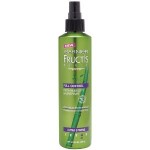 I'm really not a lover of hair spray. I just never like the way it makes my hair feel. Sometimes to keep my bangs in place I just need a little spritz. I try them and hate them, and throw them away. I do like the Garnier Fructis Style Full Control ($3.50) because it really takes a tiny bit to hold. It dries super fast, which I like.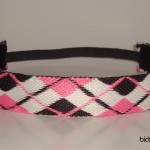 I find that when I wear headbands they have a tendency to slip off of my head. I don't know if it's an oily thing or big head thing or a too much hair thing. I actually like to wear them when my hair is in a braid. On my quest to find a headband that will stay on, I came across the Bic Bands ($10-$13) on Etsy. They really do not fall off, just like it promises. I like that she has different sizes and patterns. I even got 2 for A, her cute curly hair looks great in them.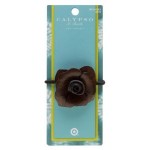 If you haven't checked out the Calypso line this summer at Target, it is a must see. One small part of this collection are the hair accessories. The nice thing about the accessories is that they really do exude a summer feel. I love the Wood Rose Ponytailer ($6). I know I said I don't do ponytails, but even at the bottom of a braid it would look good.
Finding hair accessories that feel like summer, are a great way to keep your hair up and look chic.
Looking for more Fashion Friday reading? Go to the Fashion Friday meme and Blonde Episodes Fashion Friday Blog Hop.
Comments
comments