Dear Fashionista,
I am tall, and have size 11 feet. I can never find shoes that I love because of my big feet. I want to wear cute shoes like everyone else. Can you help me find shoes?
– Mary (@MamaMaryShow)
Dear Mary,
I have tons of options for you. With WNBA stars wanting to feed their inner Fashionista there are many brands that have size 11 shoes. Not only that, but there are now brands exclusively made for women with larger feet. Here are some budget friendly options I found, and websites that seem to have some fantastic options for a larger foot.
               – Candice (The Fashionista)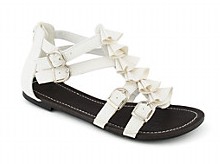 Sheikh Shoes has 2,417 shoes in size 11. The prices can't be beat and the styles are fantastic. The Sophia sandal ($26.97), has those super cute ruffles we're seeing this season.
I know many tall women say they don't like wearing heals, or high shoes, but seriously ladies, don't let a good shoe pass you by for that reason, embrace your tallness. Let it start with the Browse ($19.97) wedge, those pink accents had me looking to see if they have them in my size.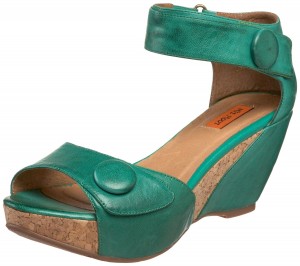 One of my fave shoe brands Miz Mooz has these Yael Ankle Strap ($99). in green that is to die for.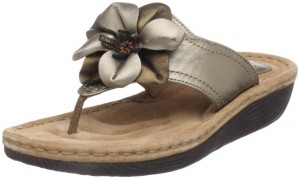 Looking for a chic comfy thong sandal to run around in? I found the Clark's Latin Samba ($59.99), the only issue is which color to get.
The Max Studio Erbay ($49.99) comes in 2 gorgeous colors, is sexy and is a must have to dress up any outfit. I love it in the Rosa. I can see this with a pair of jeans and your little black dress.
There you have just a small smattering of beautiful size 11 shoes I found for you Mary. If you're looking for even more options there's an index on Tall Women that has links to all of the sites that carry shoes for women who wear sizes 10-13. It can't get easier then that.
Do you have a fashion, beauty, home decor question? Do you need a budget friendly version of something you fell in love with? Click below, and I'll answer your questions here on Fashionably Organized.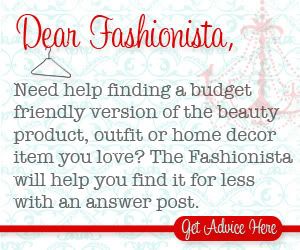 Looking for more Fashion Friday fun? Check out this great link-up by some great ladies. Check Blonde Episodes for a kick butt Fashion Friday meme.
Comments
comments