I'm a beauty product junkie I can say that out loud and proud. My favorite product, without a doubt is lipstick/lipgloss. But for BlogHer this year I'm keeping it light. There's no need to do it up, and I wanted to help you keep your make-up light, or at least give you some of my favorite basics.
There are some basics I'd like to recommend to get you looking like a rockstar.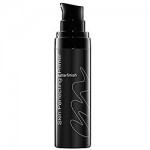 1. Face & Eye Primer – This helps keep your make-up on. I've been using the Murad Skin Perfecting Primer. I know it's pricey, but I've tried a lot of different primers and I can say that this is the best yet. I also use the Laura Mercier Eye Basic for the eye lid primer. I don't use this unless I'm going to do a full make-up. It really does keep my eye make-up looking like I just did it, all day or night long.
2.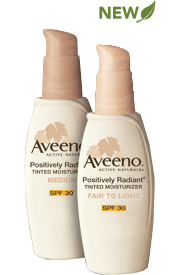 Foundation or Tinted Moisturizer – Many people do not like the feel of foundation on their skin, but if you're like me you need to even out your skin tone. If you are deadset against foundation then get yourself a tinted moisturizer. My all time favorite moisturizer is Aveeno. I leave it, and always come back. Aveeno makes a great tinted moisturizer and most importantly it has SPF 30 in it already. If you want a light on your skin feeling I recommend a tinted moisturizer. If you would like to put a liquid foundation to work, then try the Covergirl Natureluxe foundation. If you're anything like me, and have oily skin, then try a dry foundation like Maybelline Dream Matte Powder.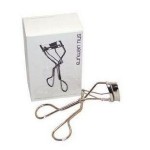 3. Eyelash Curler – If you don't like mascara, please for love of what is good and evil curl those lashes. You will be so surprised to see how much better your lashes look with just a little curl. It might seem a little bit expensive, but the Shu Uemura eyelash curler is the absolute best. If you do want a great mascara there's Too Faced Lash Injection or my new fave Physicians Formula Organic Jumbo Lash Mascara (stay tuned for a review on this one).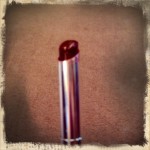 4. Lipstick/Lipgloss – It always amazes me how just a little color on your lips goes a long way. There are so many options that I could go on and on. If you want to get 1 color that will look any time of day then go with the Clinique Almost Lipstick in Black Honey (review). This lipstick will be all you need.
There you have it. The basics of make-up for a put together look while attending BlogHer. Got any beauty product questions feel free to contact me, or leave a comment below.
Comments
comments