Candice,
I have been reading your posts on BlogHer fashion and I love all the information you are giving! I am stuck and no idea what I should wear! I am a jeans and tshirt(tank) kinda girl and I live in flip flops! I carry a cheap small purse from target when I am out and about and then a tote bag for a diaper bag. I no fashion sense apparently. I am terrified on making a fool of myself in the fashion department! I am also on a very tight budget so I would love any inexpensive suggestions you might have! Thanks!
Lori of My Kinda Rain (@gutimom)
After some basic questions about Lori's style, body type and her no-no's I was able to really get a sense of her style. The only really big no-no was that she didn't want to wear heels at all. In the summer she loves to wear capris and tanks. She never really wears dresses/skirts, but is excited about the prospect of dressing up for the parties.  She has 2 dresses in her wardrobe already, 1 is perfect for the evening and 1 is perfect for the day. That meant we needed 2 evening and 2 day outfits. Here are just some of the suggestions I came up with.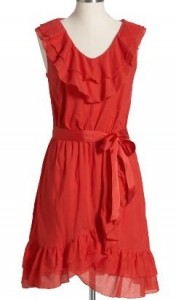 I found 2 great dresses for the evening: The Ruffle-Tier Tie-Waist dress ($34.94) in Crimson and Clover, and the ICE Spaghetti Strap Border Print Dress ($23.99).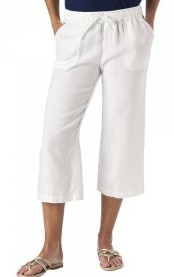 Given her love for capris and tanks I found some dressed up versions. The Merona Women's Linen Pull On Crop Pants ($17.99) with theMerona Women's Embellished Tank ($14.99).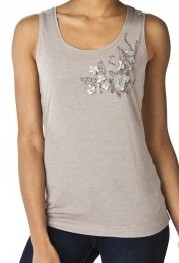 I love the Ruffled Drop Waist top ($24.94) and the Bisou Bisou Twist Top (24.99) for during the day. The would look so cute with those white cropped pants.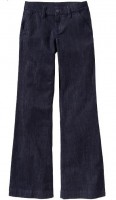 Since Lori loves her jeans there's no reason she couldn't get herself a pair of Wide-Leg Trouser Jeans ($34.50), they can be very dressed up even as a jean. Also the Worthington Cotton Stretch Tab Waist Pant ($24.99) in any of the colors is flattering on most body types. I suggested she get the black ones to wear at night with a really dressed up top.
Low/flat shoes for evening can be daunting, but here are some options: Merona Elvira Demi-Wedge Sandal ($19.99), Sugar Just Dance Sandal ($39.95) or Bandolino Warrick Flat ($39.95).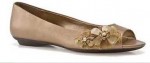 For a day shoe I suggested the b.o.c. by Born Viola Sandal ($34.94).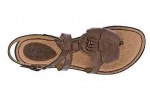 How about this cute printed hobo ($12.94) for day time?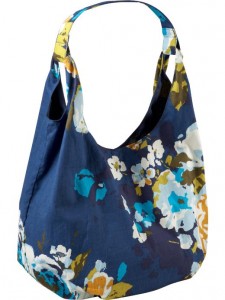 I heard from Lori this morning and she's well on her way to getting her wardrobe ready for BlogHer. We are going to discuss how to accessorize everything she's getting. Thank you Lori for contacting me, and I'm so glad I could help. Let me know if I can help you by contacting me.
Looking for more Fashion Friday fun? Check out this great link-up by some great ladies. Check Blonde Episodes for a kick butt Fashion Friday meme.
Comments
comments