In the boys room I had their table lamp, which stays on all night, on top of an air purifier. The lamp needs to be elevated for the boys to see in their loft beds. I finally broke down last week and threw away the air purifier that was broken. Keeping it to merely be a stand seemed really dumb.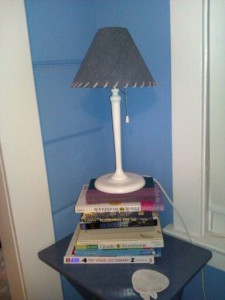 I threw it away and quickly remembered why I had it on the broken air purifier in the first place. Of course, in my total brilliance I actually took it out to the trash 10 minutes before bedtime. I began scrambling to find a way to get this table lamp higher up. I ran to the playroom and started grabbing different sized books.  
I took different books of varying sizes and started stacking them making sure that the middle would be sturdy. I wanted to be careful of not stacking something the lamp could fall off of easily. I also wanted the stack to look accidental even if it sort of wasn't.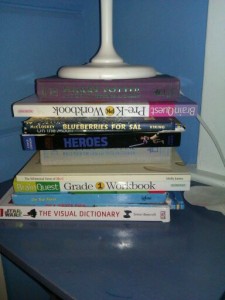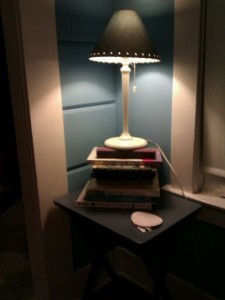 If you need to lift something in the kids room, consider a stack of books. While it sounds silly it becomes an accidental decoration that works well.
Comments
comments