When I was little picking my costume for Halloween was the great decision of every September/October. Who knew that it would be just as difficult to choose your child's costume too. I decided this year that "A" at 2.5 didn't really need a costume, then I saw the website Chasing Fireflies.
Chasing Fireflies (@chasenfireflies) has costumes that are absolutely gorgeous, but better yet transcend to dress-up clothes every other day of the year. They are gorgeous, well made, costumes and are what little boys and girls imagine their costumes to be. Chasing Fireflies has upped the ante this year with the Wishcraft line. As if their costumes couldn't get any more beautiful, this year's fantastic Wishcraft catalog takes the costumes to another level. You must look at the pictures I promise there's no way you won't say to yourself "wow."

Once I decided on getting  "A" the Tulip Flower Fairy costume (which took me a whole week to decide on) I ordered the costume, the Tulip Flower Fairy Wings and lace trim leggings to match. The next day I showed "A" the picture of it. She lit up and said "me fairy? I wear it now." Oh no a melt down was imminent, because I didn't have it. Fortunately, when I told her it would be coming soon it was enough for her.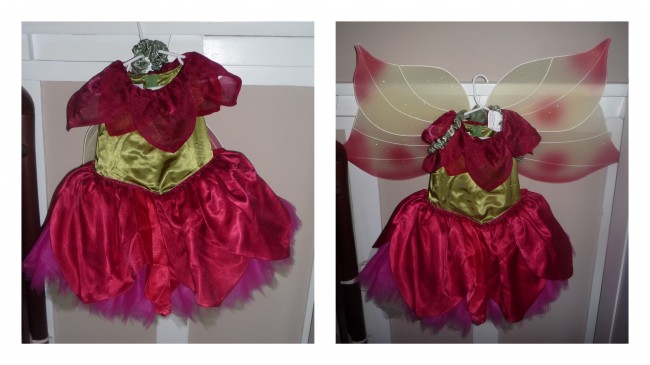 Pulling that fairy costume out of the box was probably as exciting for me as it was for her. Right away it took my breath away. It was so much better in real life than I could have ever imagined. It truly was the costume of every girls' imagination.
When she tried on that costume it was like her little fairy wings were glowing with her smile of excitement. When I showed "R" the pictures he said to me that he could see a little twinkle in her eye. I know this costume will be a part of our wardrobe for a very very long time.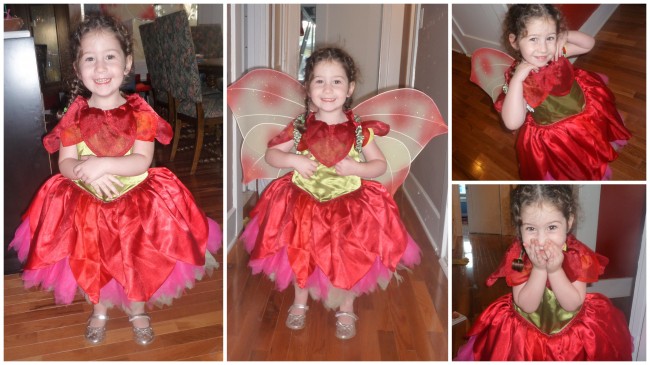 Halloween Party ALERT! Chasing Fireflies will be hosting thier first-ever #wishcraft twitter party on Sept 21st! 9-10 pm ET, 8-9 central, 6-7 pm PT! Don't forget to RSVP to the party. You must come party with us to win prizes and have fun!
This review was made possible by Mom Spark Media. I received a gift card from Chasing Fireflies in order to purchase a costume to review. No other compensation was received. The above opinion is my own swayed only by my inner Fashionista.
Comments
comments