When back-to-school season comes around I am on the hunt for a new backpack, or lunch bag, or both. Schoolbags For Kids is more than just a bag though, it's a backpack with purpose. My love for a good/beautiful bag extends to the bags my children carry. No I'm not shallow, I just want them to have sturdy well organized bags for school.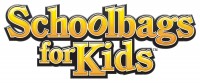 Imagine my delight when I met the fantastic Schoolbags For Kids  (@schoolbags4kids) backpack ($54.99) in person. It's not only organized and sturdy, but it looks fantastic and is quite unique. I opened it up and showed it to my oldest "J" who is going into 2nd grade. He loved all of the pockets, and began to plot what he would put in there next week. (We start school on Tuesday.)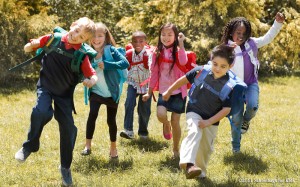 It gets better because not only does this company make great backpacks, they are also giving back as much as they recieve. Schoolbags For Kids began on the premise that for every schoolbag sold, one bag with school supplies will be given to a child in need around the world. "J" thought it was pretty cool (that's a direct quote), that they donate backpacks full of supplies. Then of course like all children he had to ask "mom what do they put in those backpacks?"
Without further ado, I hope these pictures do this bag justice. I already told "J" that if he doesn't use it I will. I mean red is my favorite color after all.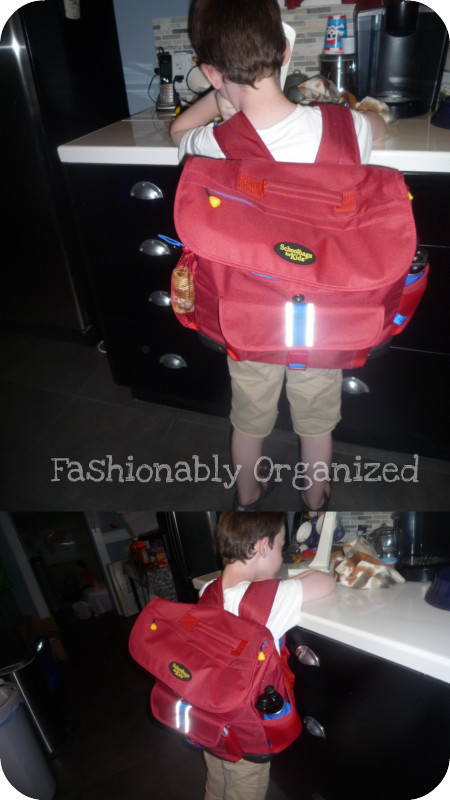 In case you wanted to see a picture of a 7 year old pouting while wearing the backpack, I thought I'd make a collage of 2.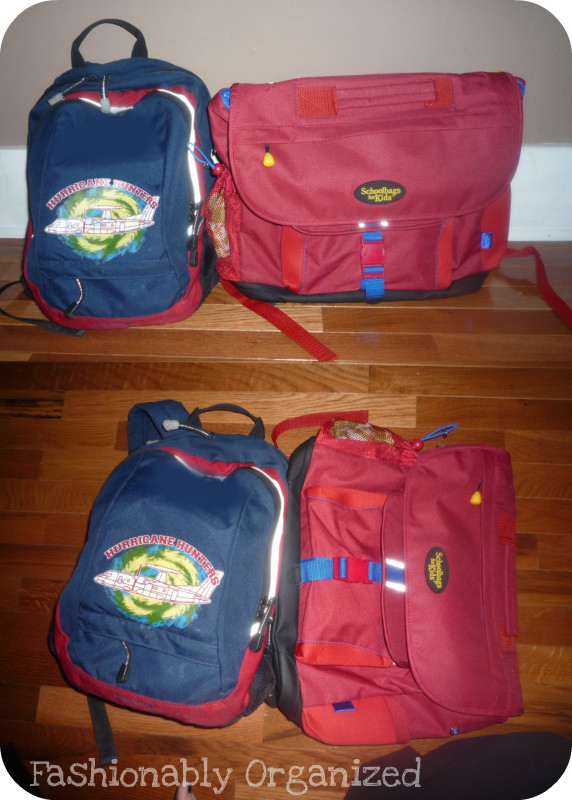 Side by Side with "J's" current backpack from Lands End (Classmate Study Hall from 2 years ago).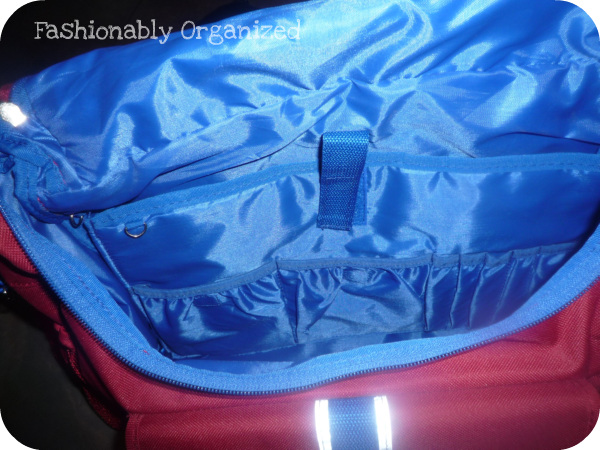 Aren't the pockets dreamy?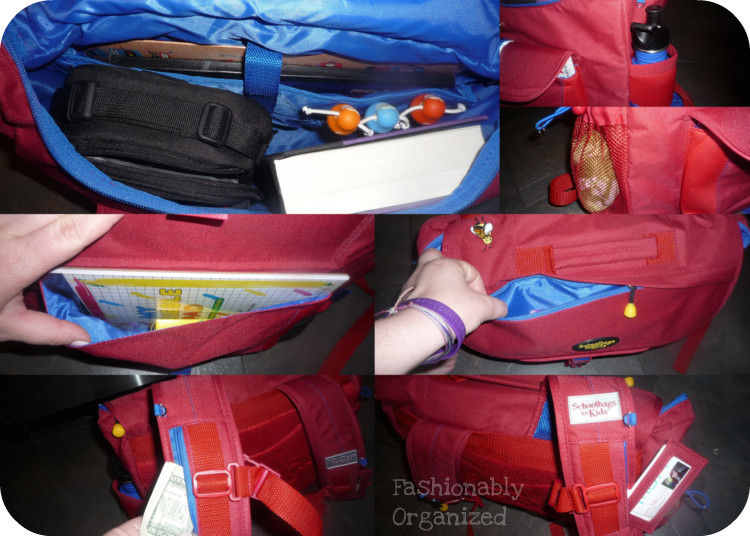 Putting the great supply of pockets to use. In the upper left corner picture you can see the pocket for a laptop. For now we'll be using it as a folder or book pocket.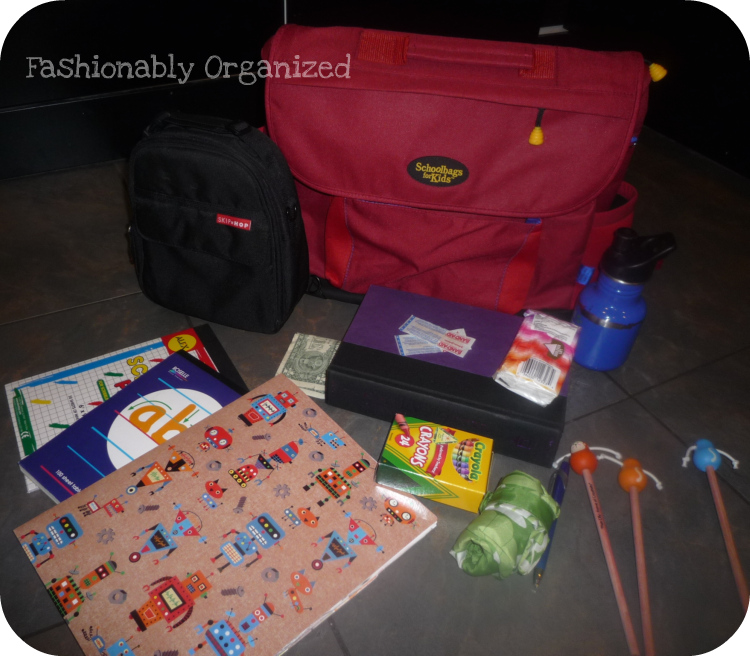 The contents of the backpack for above pictures***
This review was made possible by Mom Spark Media. I received a backpack for this review, but did not receive further compensation. The above opinion is my own swayed only by my inner Fashionista.
***The contents from upper left to upper right: Skip Hop bottle bag (I was embarrassed to put "J's" snack bag in), Alex 6″x9″ drawing pad, 1st grade ABC pad, mudpuppy Robots Pocket folder, Crayola 24 pack, Envirosax reusable bag, 3 Plan pencils, 1 blue click pen, 1 packet of travel tissues, 2 band-aids, Harry Potter and the Deathly Hallows, 12 oz Klean Kanteen and $2
Comments
comments