When you are about to attend a special event in your life having a beautiful smile is as much of an accessory as those great necklaces and bracelets you recently purchased. Whitening your teeth with Crest 3D White 2 Hour Express Whitestrips gives you the ability to bring those pearly whites to the forefront of your great smile.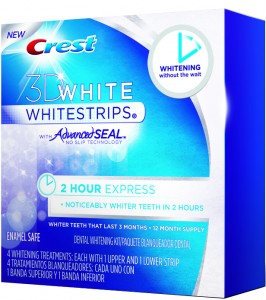 Tonight, I'm going to be attending several Fashion Night Out events, and want to put my best foot forward. I'm so concerned about what to wear, or what make-up I'll use when I attend these events, my teeth get a little bit of the neglect as far as the concern of looking right can bring on.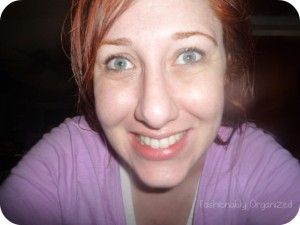 Before the Whitening begins.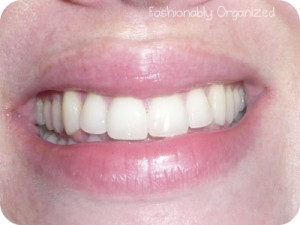 The new Crest 3D White 2 Hour Whitestrips ($54.99) make whitening your teeth a super fast way to complete the process. As a matter of fact I did it while sitting at my desk at work. Here is some information on the product:
* The Whitestrips contain a thicker ingredient layer, providing significantly more enamel safe whitening ingredient which whitens in just two hours.
* The Advanced Seal Technology, which includes optimized notches that wrap and conform to teeth for improved wear and comfort, make it the best fitting Whitestrip ever.
* Tooth stains are removed below the tooth's surface, for a brighter, whiter smile – faster.
* Turn to Crest 3D White 2 Hour Express Whitestrips when:
– You've received a last minute invite to a movie premiere, concert, or other fabulous event
– Your boss notifies you he/she cannot make the meeting and you have to pinch hit
-You have two hours to spare while cleaning the house, catching a film or shopping
* Crest 3D White 2 Hour Express Whitestrips are available at mass retailers and drugstores nationwide. For more information, visit 3D White, or friend 3D White Facebook Page. 
Now your turn tell me what you would use 2 hour express white strips for. Just go over to my Facebook page and weigh in on this question: What life event would you whiten for in just two hours with Crest 3D White 2 Hour Express Whitestrips?
I am participating in a Crest 3D White 2 Hour Express Whitestrips campaign hosted by One2One Network. This is a sponsored post. The opinion above is my own swayed only by my inner Fashionista.
Comments
comments