This last weekend I was in H&M and I had these great black tights in my hand that had cut outs in a beautiful pattern. Then when I was in a different area they had a bin of patterned tights; one had big huge roses and the other was leopard print. I wound up buying those two, and am in love. This fall colored and patterned tights for women are all the rage.
I'm so obsessed with tights now that I'm actually thinking of going back to H&M to find more of them. I even love the idea of getting red tights to wear with my black wrap dress and black pumps. The possibilities are endless.
Black tights in every way you can imagine, and then some that just make you say wow.
Colored and patterned tights galore.
I know many of you are saying I don't like to wear tights, but trust me I didn't either. The way they make an outfit makes it just plain worth it.
Check out my Fashionista sister Kori of Blonde Episodes for more Fashion Friday posts and if you have one don't forget to link-up.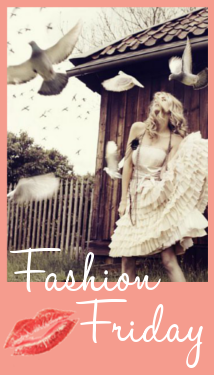 Looking for more Fashion Friday fun? Check out this great link-up by some great ladies.
Comments
comments