I went shopping got some fabric to cover the cork board, and 30 minutes from sitting down to finished, I had a fabric covered cork board that matched our kitchen.
The new school year started and I went to our homework wall to make sure it was ready, and the cork tiles next to The Homework Caddy (my homework caddy), were falling off. I had to yank them down, and re-think.
About 2 years ago I had bought 2 magnetic cork boards for each of the kids' rooms. I covered 1 for A's room, but never did the one for the boys' room. I decided to pull it out, and use that on our homework wall.
Supplies:
* 1/2 to 1 yard of fabric – depending on how big the cork board is – I got 1 yard of Britten Hus from Ikea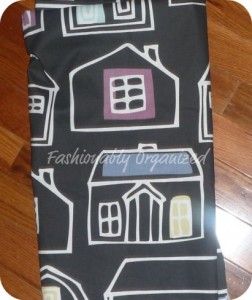 * Cork Board – preferably without a frame – I used the Board Dudes 17″ x 17″ Magnetic Canvas Cork Board
* Craft Staple Gun – I have the Dritz Light Duty Staple Gun 5/16 Inch
* Sewing scissors or very sharp scissors that can cut fabric
* Push Pins
If you have a large print fabric, center the pattern so that it doesn't look like the pattern has been cut off on the sides weirdly. I have large houses on mine, so I wanted to be sure I got as many different houses in the center. I cut generously on the left side. Cutting generously is a must for making sure that you have the tightest pull when stapling.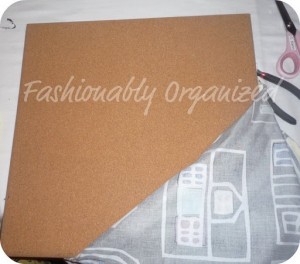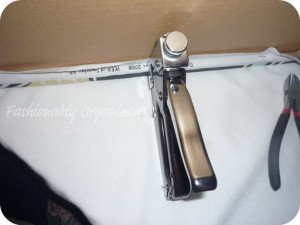 When you do the corners of the cork board, think of it as wrapping a present. Cut all of the excess fabric so that you don't get a point in the corner, especially if the cork board has rounded corners like mine does.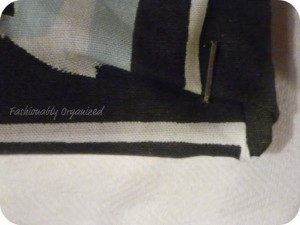 Many cork boards come with a fastener for hanging. When you are putting the fabric on make sure to cut the fabric out to expose the fastener. Once you've cut the fabric staple the fabric around it to be sure you continue to have taught fabric around the fasteners.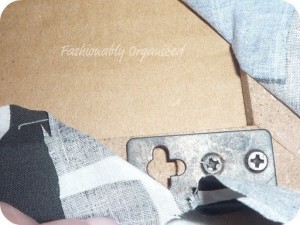 After you are done stapling, cut all of the excess fabric as close to the edge as you would like on the back side. Once you've done that your cork board is ready for hanging.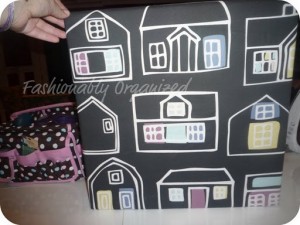 Get out those decorated push pins and you now have a beautiful cork board to hold all of those papers, especially for school, at your fingertips. One thing to note: Once I was done covering the board the magnetic part didn't work as well. I have to use a very strong magnet to get it to work over the fabric. I knew that would be the case, but I was alright with that because my intention was to use it as a bulletin borad moreso with push pins.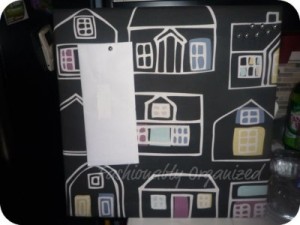 30 minutes later I have a wonderfully decorated bulletin board that will be a great addition to our homework wall.
Comments
comments