TJMaxx. Gotta love them. I needed a little retail therapy the other day and headed over. As soon as I walked in the door I was hit with a wave of excitement. Sitting right in front of me was a rack of Cynthia Rowley. Cashmere, Angora, Merino, Oh My!
I bought 2 sweaters. One was merino wool and a longer tunic-ish/wrap-ish sweater with a buckle. I'm sure I'll post a picture of that one soon enough. My baby, my favorite purchase that day was this. A 100% cashmere 3/4 sleeve, cowl neck tunic. It feels like butter and looks amazing. I paired it with GAP skinny jeans I got at the outlet for $24.99 and my boots from Target that I showed you in my first post. Simple dangly faux diamond earrings were $7.99 at Target and there you go. A comfy, yet stylish outfit.

I'm proud to say I'm a "Maxxionista".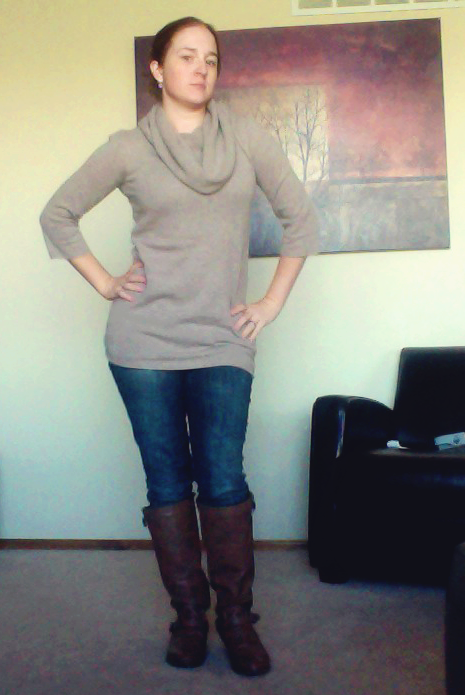 Sorry for the bad picture, my photographer was busy in first grade today, so I had to rely on my laptop. Whatever gets it done right?!
So the breakdown:
Sweater – Cynthia Rowley at TJMaxx – $49.99 (MSRP was $150)
Jeans – GAP outlet $24.99 (original price $68)
Boots – Target clearance $15 from last season
Earrings – $7.99 from Target
Total – $97.97 – a bit high for me, but it's cashmere people! 😉
Comments
comments