I want to welcome another great blogger to my growing Fashionably Organized family. Emily of
Colorado Moms
 is going to be sharing with all of you her fantastic frugal finds. Emily looks great everyday, while keeping her wallet happy. Emily's style is full of sparkle and super chic. I couldn't help, but ask her to share with you her great finds. Welcome Emily!
Frugal Fall Fashion Finds – say that three times fast! I'm always on the hunt for the lastest and greatest fashion items, but I'm a mom, so I need to find them cheap and they have to be easy to wear (i.e. comfy when I'm chasing a toddler all over the park!)
Here is my latest frugal outfit. Head to toe cost $65.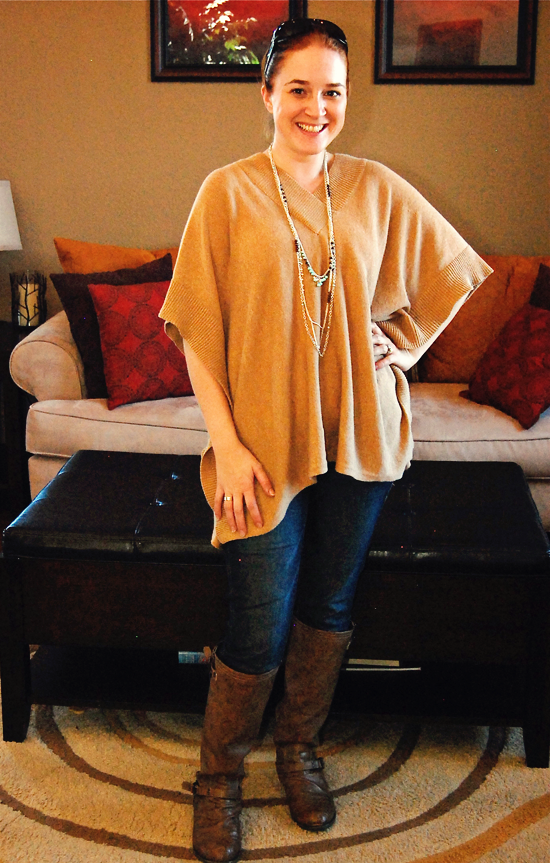 The sweater is Mossimo by Target – $20 on sale.
The jeans are Candie's at Kohl's – $20 on sale.
The necklace is also Candie's at Koh'ls and was $10 (you guess it… on sale again! Never pay full price.)
Boots are Mossimo from Target, on clearance after last fall for only $15.
So there you have it! $65 and I have 4 pieces that are now staples in my closet that I can mix and match with other pieces to create new looks.

Comments
comments