Many of you may know that next week Blog World & New Media Expo #BWELA will be in Los Angeles. I couldn't be happier because I get to stay home, and attend all at the same time.
A friend of mine, Shannan (@slpowell) of Global Influence Network will be coming into town, and suddenly decided to ask what she should be wearing in Los Angeles next week. Being a native myself, I volunteered begged to do a post for her, on what to wear.
I'll break this down very easily: bring 2 pairs of jeans a few essentials. (EVERY piece below is under $50!) Here's what I mean:
Day Jeans:
Night Jeans:
I hope this clarifies, and simplifies LA Style. Packing will consist mostly of shoes and accessories. Bring a light sweater because the nights can get chilly, even if you're from a cold weather state. Trust me on that!
I can't wait to see my #SMM ladies.
Check out my Fashionista sister Kori of Blonde Episodes for more Fashion Friday posts and if you have one don't forget to link-up.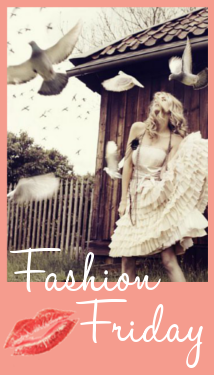 Looking for more Fashion Friday fun? Check out this great link-up by some great ladies.
Comments
comments