Although I have a love for color in the home I do understand that there are people who just can't do it. Neutrals can be done really well with a pop color that is more muted and appealing to those who do not want saturated colors.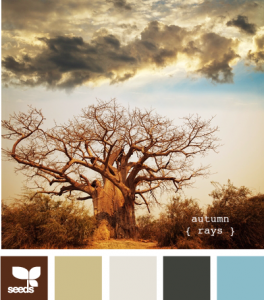 For color inspiration I thought I'd go with the Autumn Rays palette by Design Seeds. You can see here the different shades of neutral you can incoroprate with just a small amount of blue. If you want to paint your walls a lighter neutral use either of the lightest colors in this palette. Another option is to paint your walls the blue color, which is very appealing and then focus on more neutrals in your home for the furniture and accessories. If you do this I do recommend that some of the decor have blue within it to tie it in.
I'd like to show you how you can use these colors in a bedroom. One design is a very retro modern look with some earthyness in the wood furniture. The other design is a glam look. Both work fantastically with this color palette.
In the glam look using more of the greys and less of the browns keeps the cool and glamourous look. Consider deeper woods to match the darkest color on the palette.
Remember that varying the blue color you use is alright. You do not have to match the blue within in the room exactly, but do not stray too far from the blue you are seeking. 2 shades up or down are what I recommend.
If you want to add a punch of color in this mostly neutral palette you can add a little bit of orange. Orange and blue go very well together, and can go well with any aesthetic you are seeking. Orange is also a complimentary color to browns and greys.
I hope this helped you to see how you can achieve a more neutral look in your home while still incorporating color. If you have any home decor issues you'd like help with please contact me or click below.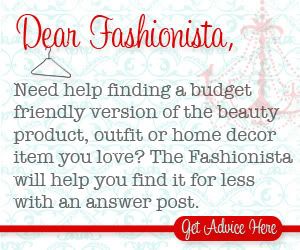 Comments
comments