The final shipment of my 3-month subscription to California Wine Club arrived just in time for Thanksgiving.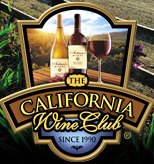 It's sad to say good-bye to California Wine Club (@cawineclub), but alas all good things must come to an end, and so I bid adieu to my Premier Club membership. However, there's no reason not to see it go out with a bang.
On Thanksgiving day my older brother showed up with a bottle of wine. I was rather rude when I said "no no no don't open that I have wine to drink." Afterwards I felt bad, but then the wine was so good I couldn't feel that bad right?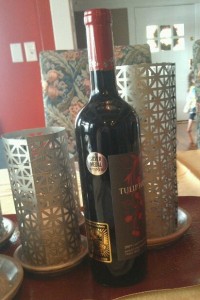 I was sent the silver medal-winning red which was a blend of a Cabernet Sauvignon and a Montepulciano grapes (Italian grapes grown in California). I'd never had a wine like this before, and was really impressed with the smoothness of the wine.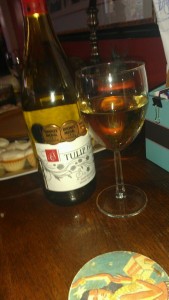 The white was a wonderful 3 time bronze winner Chardonnay. Chardonnay happens to be 1 of my favorite wines, so getting this bottle was especially wonderful to me. It did not disappoint. (If you didn't see the wonderful wines I received in month 1 of the wine club, or month 2 of the wine club you can go to those posts to see examples of other wines you can receive from California Wine Club.)
After 3 months of this wonderful subscription I can say that everyone deserves a gift of monthly well made wines. This holiday season I can so no reason why anyone who loves wine wouldn't appreciate this fantastic gift.
You can go to the Boring Wine Guy (@boringwineguy) Facebook page, where Mr. Boring gives great tips about wine.
The love doesn't end there: Use code fashionablyorganized at California Wine Club, and receive, any or all of the following:
– 10% off any gift order.
– 10% off if you decide to sign-up for a Wine Club Membership, and you'll receive an additional bottle of wine in your 1st month of membership.
This review was made possible by Mom Spark Media. I was given 3 months of the California Wine Club Premier Club for review. No other compensation was received. The above opinion is my own, swayed only by my inner Fashionista.
Comments
comments