Jessica Paster, celebrity stylist, launched her own line of shoes for Just Fabulous on November 15th. Let me tell you these shoes are truly fabulous.
Jessica Paster works as an independent stylist to many celebrities. She is also a fantastic editor for photo shoots and editorials. Her eye for style is coveted all across the land (OK maybe that's a bit over the top).
Jessica's has some words of wisdom, that I like to try to live by when it comes to my fashion sense.
Take risks and have fun. If you're a little nervous about your outfit, you're probably going in the right direction.
Jessica's shoe collection is a mix of fun & funky with lots of heels to choose from. One of my faves is the Ambrielle in red. However, I don't think I could wear those to work, which is where I wear most of my heels.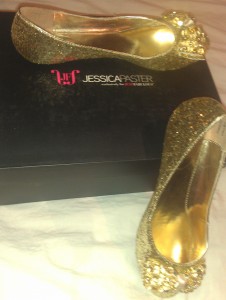 When I saw the Tetra flats I knew those were the ones for me. My new love of bling laden shoes was sated by these super cute flats. I wear them to work with my black pants and neutral top, and it's as if they were made for me. I'm not usually into bows on my shoes, but these are just perfect, and of course complete the shoe.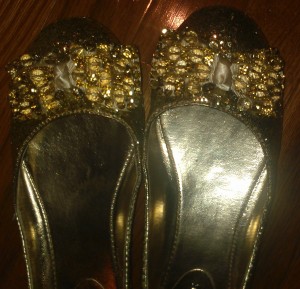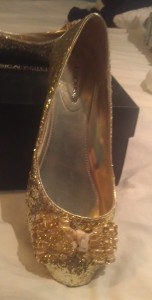 I left the best part for last: all of the Jessica Paster shoes [and bags] are $39.95. Yup, you read that right. Not only does she have a funky and fabulous collection, but the price is right for my wallet.
When you go to Just Fabulous (@JustFabOnline) take their style profile, and get yourself a pair of shoes from the Jessica Paster collection. You can also check out the Just Fabulous Facebook Page for the latest and greatest.
I was sent the Tetra shoes for review. No other compensation was received. The above opinion is my own swayed only by my inner Fashionista.
Comments
comments