Since retiring my party shoes for New Year's Eve I made my own tradition of buying a special brand new pair of pajamas for New Year's Eve. It seemed perfect at the time, and moreso now that we have kids, and seem to stay home every year now.
Looking for my pajamas are the fun part of after Christmas shopping. During Christmas there are so many varieties because they are a great gift. I get to buy them on sale. I'm a pants and t-shirt wearing girl when it comes to pajamas so I thought it would be fun to share some great finds PLUS slippers of course.
New Year's Eve PJ Party by fashionablyorganized
Now tell me do you have any NYE traditions? If so, I'd love to hear them…
I want to wish you all a very HAPPY NEW YEAR!!!!! Let's make 2012 amazing!
Head over to Blonde Episodes for more Fashion Friday posts, and if you have a Fashion Friday post join us & link-up.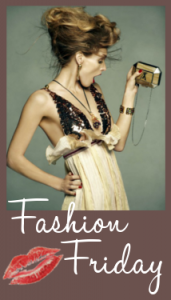 Looking for more Fashion Friday fun? Check out this great link-up by some great ladies that you can join in too.
Comments
comments