When I have a really bad day there's nothing like retail therapy to lift my spirits. With limited budget I figure I'll check out Old Navy, knowing the holidays are upon us which means more for my money.
It's been a really tough month, and an especially tough week. I'm going to go shopping tonight for gifts, and plan to stop in at Old Navy. I thought I'd look to see what I like so I can look for those items first.
Does retail therapy help you when you're down? Where do you go?
Check out my Fashionista sister Kori of Blonde Episodes for more Fashion Friday posts and if you have one don't forget to link-up.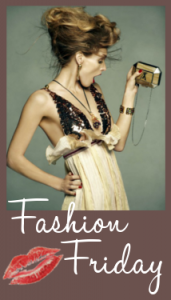 Looking for more Fashion Friday fun? Check out this great link-up by some great ladies. P.S. this week everyone who links up enters to win a pair of Danskos.
Comments
comments