Everywhere you look there are sparkly clothes everywhere. It's so fun to have a reason to buy some sparkly sequin pieces.
I thought I'd share some sparkly options under $50 that will make your holiday outfit(s) shine.
Tops can be paired with jeans, nice trousers, pencil skirts, a-line skirts…I would say a sparkle top is the most versitile, of the sparkle options. If you opt for a tank you can be sure it will work all year. You can pair it now with a beautiful cardigan or blazer.
How about a sparkle skirt with a sweater, blouse or even a nice t-shirt. My favorite look is a cowl neck sweater, and sparkly skirt.
Lastly are the dresses. This time of year says "yes" to the sparkle dress.
Did you say you needed sparkly shoes and a bag? Don't worry those are coming soon…
Check out my Fashionista sister Kori of Blonde Episodes for more Fashion Friday posts and if you have one don't forget to link-up.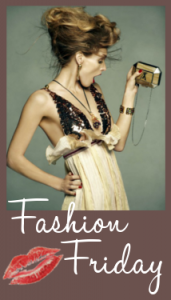 Looking for more
Fashion Friday fun
? Check out this great link-up by some great ladies.
Comments
comments