Unfortunately, no matter how many bills I opt out of, there's still a slew of papers to wrangle daily, that's why a file box has become a must-have item in my book.
Several years ago, I decided to try a file box. (If you don't know what I'm talking about, a file box is a really small version of a file cabinet that can be kept on a table top.) File boxes can be used for many different file types. It is something that can be personalized.
I have a file for things I need to get to, but not right away. I have a few files for various magazine articles I want to be able to refer back to.
Here are some great alternative to a filing cabinet: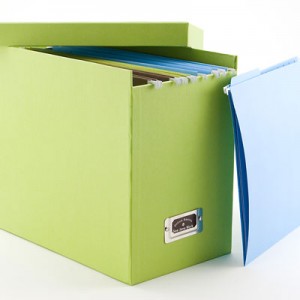 I use the See Jane Work Basic File Box. It's a study, canvas covered, and has a top. I prefer my papers to be kept a little more private.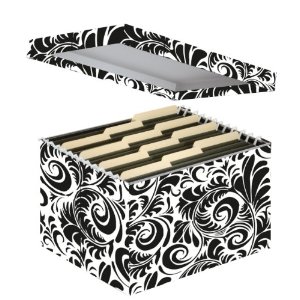 If you prefer legal file folders then you can get something like the Snap-n-Store file box. This beautiful black and white box for $9.99, also comes in a letter sized as well.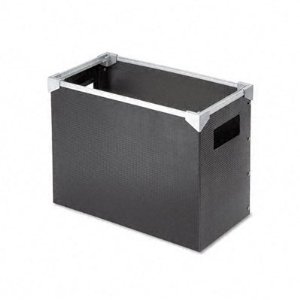 A basic file box, like the Pendaflex Poly Desktop File Box has a modern utilitarian look. It's great for easily accessing papers you use on a regular basis.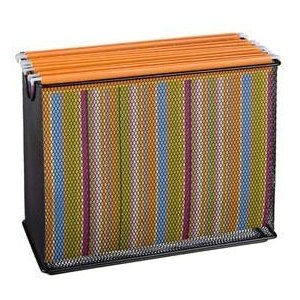 I recently got my husband one similar to the Tabletop Mesh File Organizer. Lawyers can have so many papers, and I'm trying to get him into the habit of scanning his documents. I'm trying to minimize all of the paperwork in our home. I suggested he file those papers in the file box for the "to-be-scanned" day.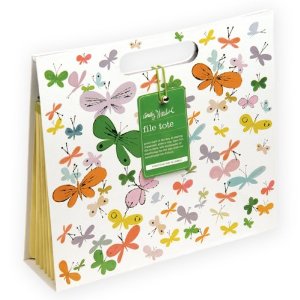 If you would like something a little smaller and more portable get the Galison File Tote. With only8 pockets it can't hold a large amount of file folders, but nice for small spaces. If space is an issue I highly recommend this one. It also helps that they come in fantastic patterns. Yet again bring in a little pretty.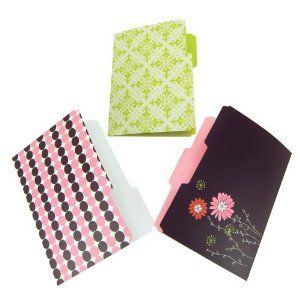 Don't forget there are plenty of file folders that can enhance the pretty-yet-practical factor. Who can resist looking at papers located in file folders, like the Wilson Jones file folders? They put those old manila folders to shame.
Comments
comments