My whole life, I loved pretty organization supplies. It am still in love with pretty organization supplies. I have found the prettiest 3 ring binder from Crown Binder.The concept is sheer genius.

When I began Fashionably Organized the whole premise was to focus on pretty things that organize. As all things do, it has become more, but I'll never stop sharing my pretty organizational supplies. I've always loved magazines, and marking pages in magazines for future reference, but I usually tossed the magazines when the stack became over bearing.
Then I got the brilliant idea to start scanning those marked pages at work with a great color scanner. I would store the multiple magazine pages as .pdf's on my Nook.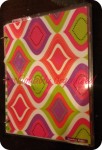 I scan all of my beauty magazines now. On the contrary, I pull out the pages of the family/home magazines . I have a  3-ring binder to contain all of the pages I rip out. I use a Crown Bindery, 3-ring- binder that I adore.
They are a hard laminated covered scrapbook paper covers bound by 3 paper rings. I love the spineless design. Genius in organizing.
The pages are coordinating patterns mixed together. AHHHhhhh….the pretty! Plus printable pages to make the binders into different types of planners, or journals. OOOOhhhhhh the organization! Do you here where I'm going with this?
I loved the 9″ x 11″ binder so much I returned to Crown Binder to buy the 6″x9″ 3-ring binder. I also purchased the You Choose 5 and dividers. I made it my notebook for work. I like that it takes up less room on my desk, then other notebooks. I picked the journal pages called ruled & notes, from the work life collection; and task, project & notes to self from the home life collection. It's been great.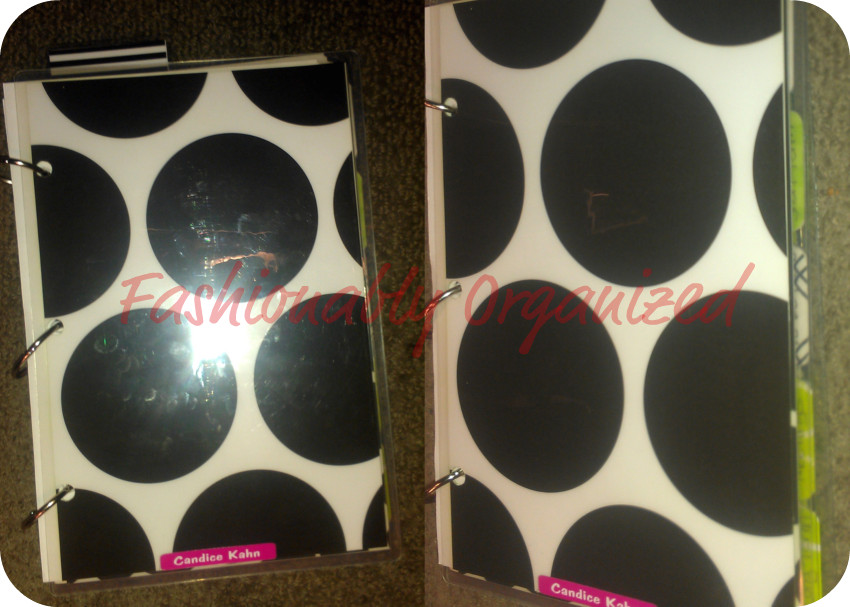 A great way to bind papers with style and panache.
Comments
comments