This season it's all about the colored jeans. I've been dying to get a pair of red jeans, because they are just as versatile as blue jeans, with a little flair.
Versatility is defined 2 ways simultaneously:
the ability to go with any color palette and the ability to be dressed up and
dressed down.
Red jeans have the ability to do both seamlessly.
Red jeans with a light neutral color makes this an easy outfit to wear day or night depending on the jewelry.
Then of course there's the day look.
Someday I'll be able to go on a date night, and when I do I want to wear something like this outfit.
Now I'm thinking that a turquoise pair of jeans may be my next pair of colored jeans…
Push that mouse button to go to Blonde Episodes for more Fashion Friday posts, and if you have a Fashion Friday post join us & link-up.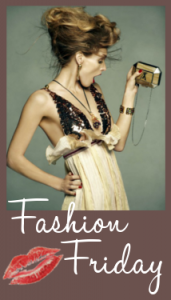 Looking for more Fashion Friday fun? Check out this great link-up by some great ladies that you can join in too.
Comments
comments