The two things that make getting, or giving yourself a manicure a pain are: waiting for the nail polish to dry, and it starts chipping almost right away. However, gel nails cure this problem all on its own.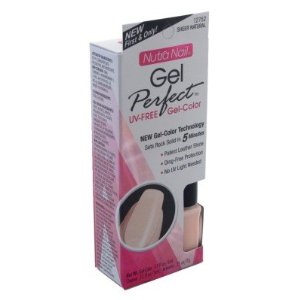 About 6 months ago a few of my friends were telling me about their gel nail polish, and  about how fantastic gel nail polish is. I saw the Nutra Nail Gel Perfect UV-Free Gel-Polish box and thought it was too good t0 be true. This gel nail polish looked pretty cool, and I would love to have a manicure that dries in 5 minutes. it occurred to me that this gel nail polish addresses the 2 annoying manicure issues: fast drying and lasts longer.
I took out the directions worried about being able to do the whole process by myself. I do my own manicures with regular nail polish all of the time, but this is a whole new process. Everything altogether was really easy, and the directions were so easy to follow.
In 30 minutes I had a full manicure, dry and ready to go. The gel nail polish has 1 bonus; it makes your nails really strong, and hard. Although there are tons of nail polishes that claim to make your nails stronger: this has a protective coating that protects your nails while it's on.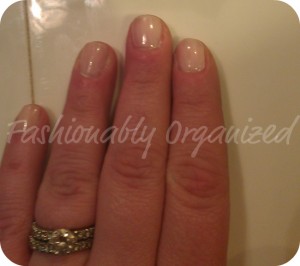 (I've been working, and building so much that my hands are not the prettiest, but I really wanted you to see what it looks like on a hand.  Forgive this picture.)
In the end I cannot wait to use this in another color. The gel nails that my friends have been talking about is really as good as the claims. It is a nail polish that makes giving yourself a manicure totally worth it. I'm even thinking this may be my next go-to gift for all of my girlfriend's birthday.
Comments
comments