This series is brought to you by Levi's® Curve ID. Find your custom fit at Levi's® stores or Levi.com
If you're anything like me you often question how to style your jeans for different occassions, especially when you are curvy I found a new solution in the Levi's Curve ID jean collection.
Curvy women often have problems finding jeans because they are not a straight fit into a pair of jeans. Curvy women inherently have body parts that stick out in different places requiring a different cut.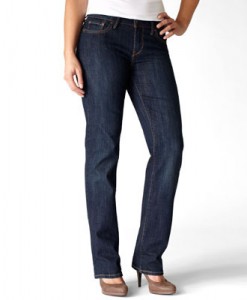 I checked out the levis.com site to see the new Levi's® Curve ID. I couldn't believe that there were jeans designed for curvy women like me. I have 1 pair of jeans right now, and the Levi's Curve ID jeans are a perfect addition to my small collection. When you go to the Curve ID page on the levis.com site, it asks you a few questions about your body , and then tells you what jeans work best for your body type. I really fell in love with the Classic Bold Curve Straight Jean in Worn Rigid. The fact that they are $50 is awesome. I really want a new pair of jeans, that will work well for my weekend running around.
Since I work during the week jeans are not something I wear Monday through Friday, unless I'm going out. As I am a member of the curvy women club, when Levis.com suggested the Bold Curve jeans for me, I knew they would look great dressed up or down. I'm looking to style my jeans in what I refer to as weekend chic.
Throw on a great pair of flats or Dansko's with a cute t-shirt or simple button down top with your new Levi's Curve ID jeans, and you are ready to run errands,  or take the kids to the park. I like to add a few accessories that are understated, but complete the outfit.
So, for all of the curvy women out there like me looking for a great pair of jeans I say let's get ourselves a good pair of Levi's Curve ID jeans. I for one am ready for the bold curve style, it also helps that they are $50 right now. I'm about to take my weekend chic up a notch.
I was selected for this sponsorship by the
Clever Girls Collective
, which endorses
Blog With Integrity
, as I do. The above opinion is my own swayed only by my inner Fashionista.
  **********************************
Want some more fashion fun? Head over to Blonde Episodes for more Fashion Friday posts, and if you have a Fashion Friday post join us & link-up.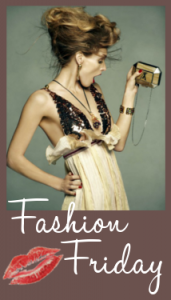 That's not enough? Check out this great link-up by some great ladies that you can join in too.
Comments
comments