The emerging hemlines right now are uneven. Predominantly the hemlines where the front is much shorter then the back.
At first I wasn't sold on this new trend, but let me tell you that now when they are flowy, and loose. It has a feminine romantic feeling to it. Here are some great examples on taking the plunge into the world of uneven hemlines.
Uneven Hems by fashionablyorganized featuring a chiffon gown
So what do you think of the uneven hemline?
Want some more fashion fun? Head over to Blonde Episodes for more Fashion Friday posts, and if you have a Fashion Friday post join us & link-up.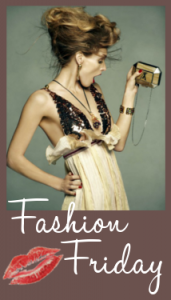 That's not enough? Check out this great link-up by some great ladies that you can join in too.
Comments
comments