In the last few weeks I have fallen heavily madly deeply in bright colored shoes. This week I focused on Ballet Flats.
The brighter the better. I want to use my shoes all spring/summer to dress up the same clothes I've had for a few years. I wear flats 70% of the time, but I work in a business casual setting, so I need them to be what is deemed work appropriate.
Now can you guess which ones are the ones I'm buying? Hint: 2 pair (not at the same time though).
**********************************
Want some more fashion fun? Head over to Blonde Episodes for more Fashion Friday posts, and if you have a Fashion Friday post join us & link-up.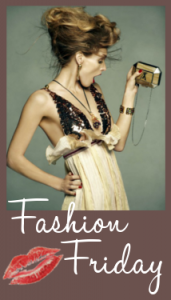 That's not enough? Check out this great link-up by some great ladies that you can join in too.
Comments
comments