There's no question that spring & summer fashion is full of eye-popping color for clothing, accessories & beauty.  But there is one bright candy color I can't get enough of this year: coral.
When it comes to makeup one can't go wrong with coral – it's universally flattering for every skin tone, adding just a touch of feminine color.  Coral is this year's pink, but more grown up than girly.  I've become addicted to Revlon's Super Lustrous Lipstick in Coralberry (pictured below) and can't stop staring at my freshly-lacquered coral toenails in Sonia Kashuk's Tango Mango Nail Color (also pictured below – both are available at Target).  Still wary of sporting such a bright color as part of your everyday beauty look?  I've noticed that lipsticks in shades of coral draw FAR less attention to any blemishes my skin may have than shades of pinks or reds or even au natural.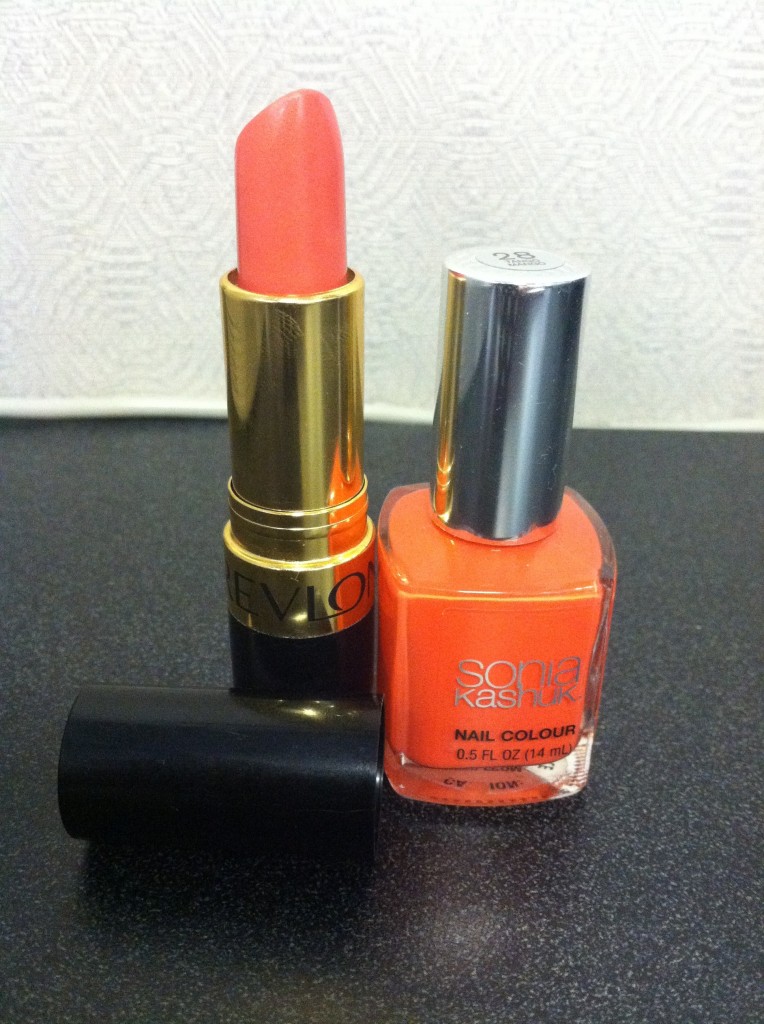 If incorporating the latest trend into your makeup routine isn't your style I beg (yes, beg) you to at least add some coral to your wardrobe.  Dresses, pants, shoes, jewelry, handbags – even if it's just an accent to the total design of the piece (like in the Marc Jacobs tote pictured below) – bringing coral into your look is a great way to lighten things up!  It sweetens a look, adding a feminine & summery aspect to it that will leave you feeling cheerful & flirty but still sophisticated.  Check out some of my favorite coral colored pieces, perfectly suited for the transition from spring into summer!
Comments
comments