Jon Boring of California Wine Club is taking me and 4 fabulous ladies on a wine tasting tour of 4 wineries this Friday, June 1st. We are going to be learning about the different wines from these vineyards, in order to report back our thoughts on the best ones for Father's Day gifts.
We'll be visiting:
So you're now thinking why am I reading this? Hold on because this is why? If you follow us (see below) on Twitter, Instagram and the #uncorked hashtag you can win fabulous prizes all day long.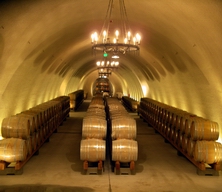 Prizes include:
6 bottle wine tote
California Wine Club T shirt
2 packs of wine
$100 bottle of Pinot Noir
Wine tasting, smooth jazz CD
Follow Us:
me @FashOrganized – fashionablyorganized on Instagram
Beth of HipMamaB – @HipMamaB – hipmamab on Instagram
Kadi of Skimbaco Lifestyle – @KadiPrescott – kadiprescott on Instagram
Kim of Kim Tracy Prince – @kimtracyprince – kimtracyprince on Instagram
Romy of Romy Raves  – @romyraves – romyraves on Instagram
Our fantastic host @cawineclub and cawineclub on Instagram
and don't forget our tour guide @Boringwineguy
***No I am not done… If you want to orderright now because you don't want to wait, feel free to use 'Trip12' discount code when you order & it will get you either:
Send a 3-month gift and get the 4th month for free OR
Try out The California Wine Club for themselves and get 4 bottles for the price of 2 bottles in their first shipment 

with no obligation to stay

.
Comments
comments