This would be my 3rd year going to BlogHer, but that's a BIG IF!!! The thing is that my sponsorship options have not come through, and due to financial restraints I'm hoping for life to come through.
Having said that there's no reason for me not to share some of the amazing things I've learned over the past 2 years that I feel I must share.
Today I'm going to talk about the simplicity of packing. Why is it so easy to pack for BlogHer '12 you ask? Well because I created a BlogHer Specific Packing Checklist for you to download, and use. I made this list because in the last 2 years I've learned a lot about what I do and do not need with me. I really hope this helps especially the first timers out there.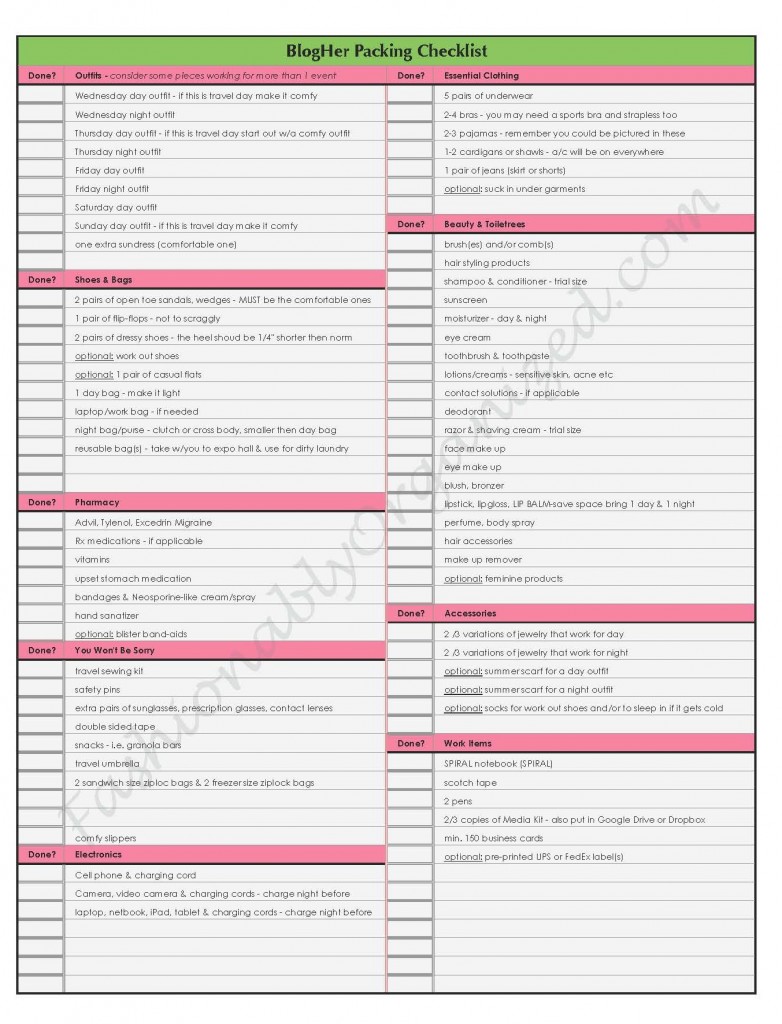 *******FASHIONABLY ORGANIZED BLOGHER12 PACKING CHECKLIST*******
Here are some examples of what would be totally acceptable for day and night. Please remember that above all else you are representing yourself. Don't wear anything you wouldn't be proud to say it signifies who you are. Additionally, you are representing yourself to your peers and brands that you are a professional in social media, it would in your best interest to wear items that reflect that. I would highly recommend steering clear of anything purposefully ripped.
Day:
Night:
Do you have any BlogHer packing questions please let me know, I'm happy to help?
I also have some great picks for Back To School to share — it's also an entry to win BlogHer12 Sponsorship, so stop on by.
*******************
Want some more Fashion Friday fun?
There's a
Fashion Friday
blog hop at Blonde Episodes, and
…another blog carnival by some great ladies with awesome taste.
Comments
comments