I know I've said this before but I'm a closet [not so much anymore] tech geek, and love all my tech gadgets. When I was told about this new app for my Droid phone called justWink I had to try it out because you can send greeting cards from your phone to someone via text, Facebook or e-mail.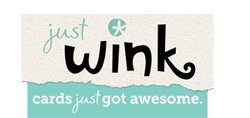 It just so happens that I downloaded justWink on my phone the day of my friend Kelly of The Centsible Life's birthday. I thought it was a perfect time to try it out. I sent her this one that I thought was hysterical, but it has a bad word inside so I can't share it here. Not that I don't use those words, I just don't post them here.
It was easy to use and took me no more than 5 minutes to use it. There was no learning curve, or any of that feeling of scratching my head and not knowing where to find stuff. It was instant easy. I posted the justWink card on Kelly's wall, and of course  I had to know what Kelly thought of the idea of getting a card on her Facebook wall,
"I thought it was a fun and unique way to send an e-birthday card, and honestly a pleasant surprise since for so many people (me included) a simply Happy Birthday on your wall seems to suffice."
Yay, I had succeeded in being unique. It's something I love to do. I love when out of the ordinary things make people smile. There are 3 components to every single card that make them so much fun to send: 1) you can add 1 picture to the inside of the front page. You can use one from your gallery on your phone or even take one right there on the spot; 2) your message to the recipient with adjustment of the font size and 3) which I think is the coolest part — you sign the card. No I mean you sign the card. A white box comes up and you use your finger to sign the card. Whatever shows up in that white box is transposed to the card.
Now I am hopelessly addicted to sending greeting cards from my justWink app. I go into my the app when I want a good laugh, and just read the cards. When I come across a good one I start going through my head who would love that one. Each one has the kind of humor that I love!
I sent this to my friend Rachel because we both have a love for jewelry, and I knew she'd appreciate it.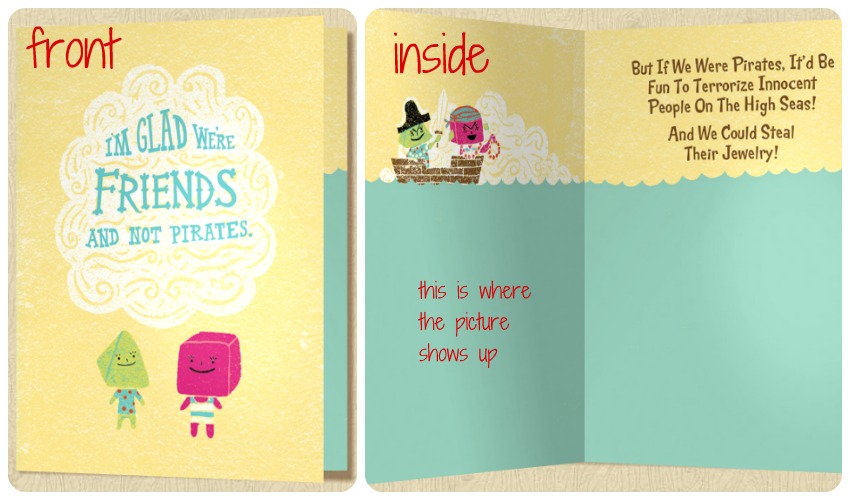 I didn't have a particularly wonderful day so I sent this card to my husband, and just added in the message section "this describes my day perfectly".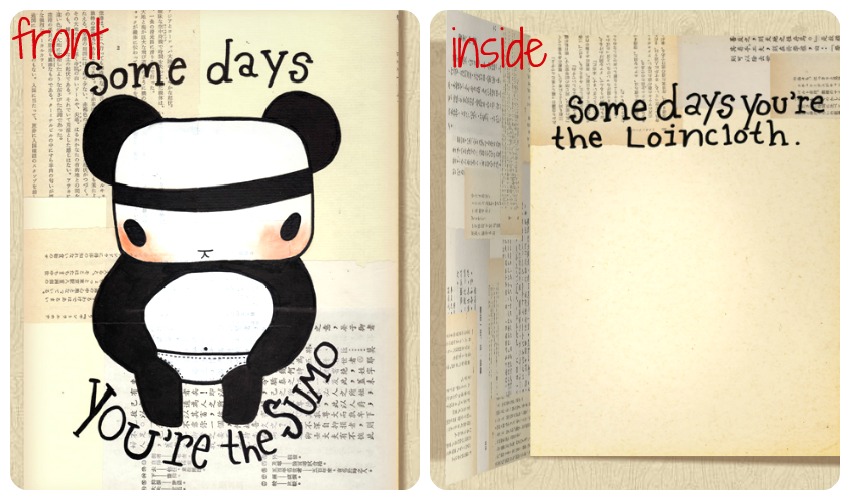 I'm so glad that I have justWink on my phone now. It's a fun way to send a little note, without being just like the rest.
justWink is an awesome collection of greeting cards that feature bold colors, adorable illustrations, and witty copy for every occasion. The combination of whimsical unicorns, sweater-wearing cats, and (of course) bacon with realistic, yet playful messages create an unexpected experience for all. And guess what? Each card has a QR code and URL on the back that directs you to a free justWink app for iPhone and Android phones. Download the app and you can send digital cards via text, email or Facebook. For more information and where to find justWink cards on shelf, visit www.just-wink.com or www.facebook.com/justwink.
Disclosure: Compensation was provided by justWink via Glam Media. The opinions expressed herein are those of the author and are not indicative of the opinions or positions of justWink.
Comments
comments