If you really think about it the only thing you need these days is your phone. The hard thing is that if you aren't wearing something with deep pockets you have to take some sort of bag. However, Shold-It is a Scarf and a Purse in One.
You read that correctly. When I saw the Shold-It I couldn't believe that those beautiful scarves would hold my phone too. However, when my Shold-It, in Twilight, arrived it was more beautiful than the picture on the site. I put it on right away, and wore it that day.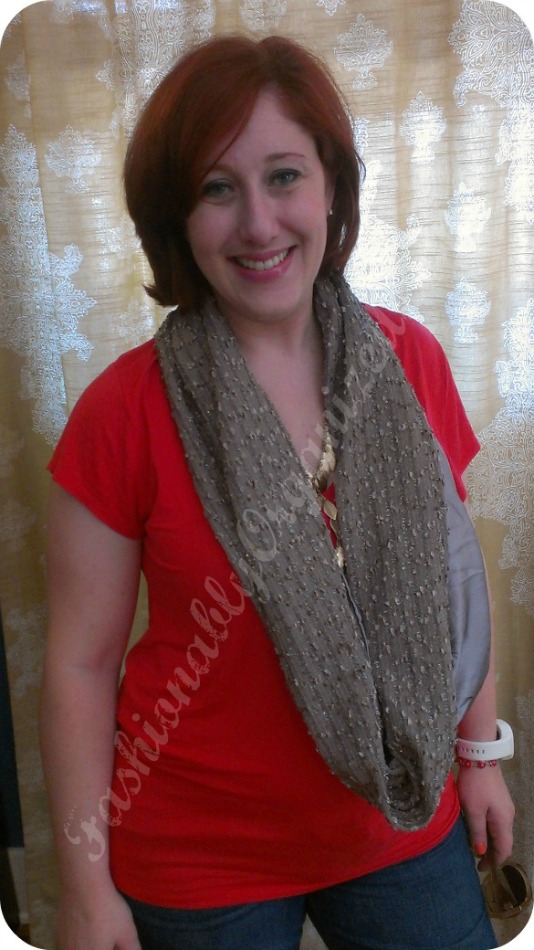 Pretty right? Wait check this out…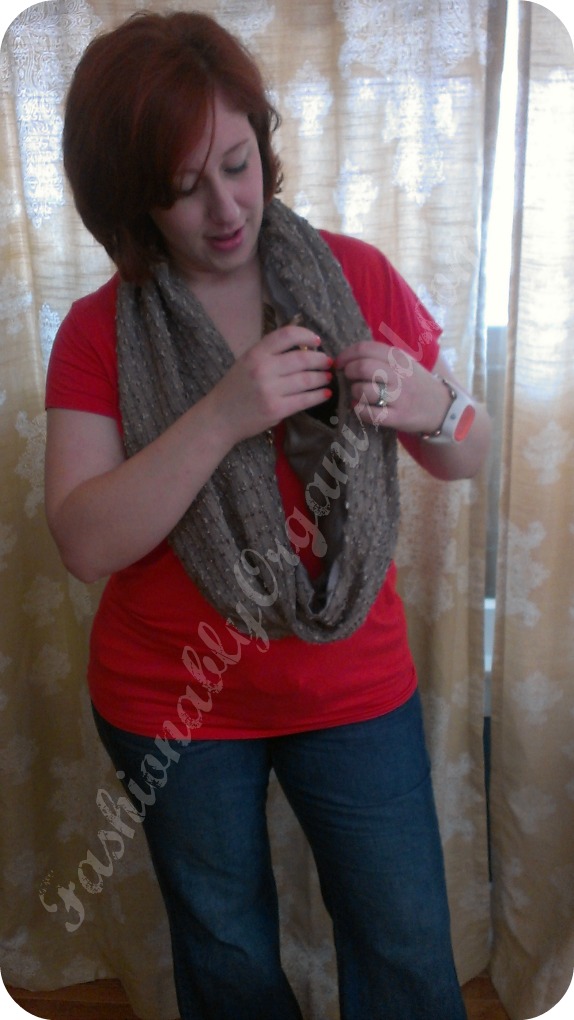 Can you tell the difference between the first picture and this one?
The only difference is that I'm wearing sunglasses. It wasn't heavy, nor could you tell that I had anything in the scarf.
I was wearing jeans that day, but have worn it to work with black slacks and a blouse. It is so versatile, but more importantly I love that I could go out without a purse.
You can also find Shold-It on Facebook and on Twitter.
…Oh and to answer the question in your head I took all of my keys, and then just took the car key off and put it in that pocket when I got to my destination. I was truly hands free, and after big diaper bags and big purses, some days I want to just be….me.
I was given the opportunity to do this review from Mom Spark Media. I was sent the Shold-It for review, the opinion above is my own swayed only by my inner Fashionista.
Comments
comments