When I was introduced to the MAKE UP FOR EVER Aqua Rouge Liquid Lip Color at the CAbi #StyleSuite at BlogHer a few weeks ago I was hooked. This fantastic waterproof liquid lip color stays on and on with great colors to boot.

First you start with the color portion of the lip color. The sponge applicator is great because it is contoured to actually be easy to apply the lip color. Wait a few minutes and top with the lip lacquer that is not your typical goopy lip gloss.
In my own obsessed-with-lipstick style I have 3 colors of the Aqua Rouge, and every single one of them looks great. I have the Rosewood, Chestnut and Light Rosewood.
You can also find MAKE UP FOR EVER on their Facebook Page.
I received these Aqua Rouge lip colors while attending CAbi #StyleSuite at BlogHer '12. The opinion above is my own swayed only by my inner Fashionista.
Do you have a new favorite lip color for fall? Do you have a great beauty post to share? Link up below…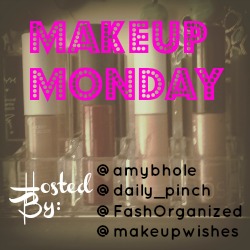 '); // ]]>
Comments
comments